Jackson College of Education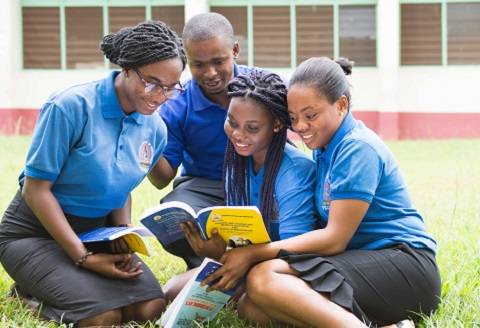 Associed fund
:
I&P Education et emploi
Entrepreneur
:
Professor Ebenezer Jackson and Theodosia Jackson
Founded in 2009, Jackson College of Education (JCE) is a teacher-training college that focuses on providing degree and diploma programs in education. JCE's aim is to instill discipline and hopes for a brighter future in all, regardless of age, race, education, professional, social, and religious backgrounds and provide specialized education training and most importantly extend this training into underserved areas to improve education access.
JCE offers two major programs: Bachelor of Education (B.Ed), and a Post Graduate Diploma in Education, all via distance learning. JCE uniquely delivers a rare opportunity to beneficiaries to actively work while pursuing their academic ambitions with their distance or online learning modus operandi. Due to its mode of operation, Jackson College of Education utilises campuses of the regular colleges of education during the weekend period. The college meets students every fortnight either in an in-person class or in an online synchronous session.
Jackson College of Education is arguably one of the prominent private colleges of education amongst the eight (8) private colleges of education in Ghana. The relentless drive for quality and improvement continues to inspire it to provide top-of-the-range teaching and learning to produce world-class professionals. JCE students and graduates are highly considered in job and school applications. Jackson operates a distance learning program and has no permanent campus. The unique nature of this model has allowed them to build a presence in 13 regions, with 31 centers in 13 regions.
With multitudinous awards to their credits, JCE is locally and internationally recognized for business and educational excellence, quality, innovation, technology and leadership, among others.

THE ENTREPRENEURS
Professor Jackson is the former Provost of the College of Engineering, KNUST an Electrical Engineer and a retired Associate Professor with over 40 years teaching experience at KNUST. He holds a B.Sc. and M.Sc. Degrees in Electrical and Electronic Engineering, KNUST, Kumasi. PhD in Automatic Control, University of Pennsylvania, Philadelphia, USA. He has lectured and help develop curriculum for most Polytechnics in the country now (Technical Universities). He developed the first GPA and CWA software (grading software) for KNUST and other universities in Ghana.
Theodosia Wilhelmina Jacksonhas over 40 years of education experience in various capacities within the public sector and is still going strong in the private sector after her retirement, 15 years ago. She is particularly active in transforming lives of girls especially in prostitution and young teenage girls with children or pregnancies by training them in vocational and small enterprising skills to cater for themselves and their children. She pursued a 3-year specialist program in Agriculture at Bagabaga College of Education in Tamale.
THE PARTNERSHIP WITH I&P
Through its I&P Education to Employment program, I&P is committed to working with Jackson College of Education to:
⇒ purchase network routers with adequate internet data for all of its learning centres to help students access learning materials and tools.
⇒ provide scholarships to 160 vulnerable young women covering their tuition and the provision of one laptop device each.
EXPECTED IMPACTS
⇒ Boost the employability of young people
⇒ Improve the quality of training provision through the acquisition of new equipment.