Kokuma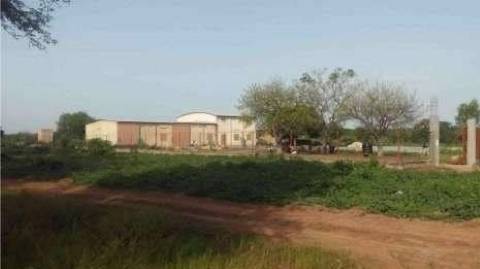 Status
:
Capital investment
Associed fund
:
I&P Développement, Sinergi Burkina
Entrepreneur
:
Jean-Paul Yoda
Kokuma is an industrial unit for processing paddy rice into whole white rice, broken rice and rice bran in Burkina Faso. It is one of the best paddy rice processors on the Bagré plain, with a daily processing capacity of 30 tons of paddy. The company obtains its paddy from a network of more than 200 producers in some 20 groups.
THE ENTREPRENEUR
Kokuma is an initiative of the diocese of Tenkodogo, represented by Father Jean-Paul Yoda. Before managing Kokuma, he was the manager of the store of the minor seminary of Baskouré for about four years and also conducted personally during his young age, the breeding of pigs and poultry that allowed him to build up small savings to contribute to his schooling. As he likes to repeat, entrepreneurship is not primarily done to get rich, but to improve the living conditions of man and every man.
SINERGI BURKINA'S CONTRIBUTIONS
The company is accompanied by Sinergi Burkina (capital investment). The partnership aims to :
Increase qualitatively and quantitatively the company's offer
Diversify the customer portfolio
Establish the basis for an organizational and accounting structure of the company
Create impact through the structuring of strong and organized producers' cooperatives
EXPECTED IMPACTS
Formalizing and securing jobs
Improvement of health and safety measures at work
Creation of new jobs
Valuation of local products
Establishment of good governance
Payment of taxes and social contributions
About Sinergi Burkina

Created in 2014, Sinergi Burkina is the first impact investment fund dedicated to financing and supporting SMEs and start-ups in Burkina Faso. Headed by Job Zongo, Sinergi Burkina is the second investment fund sponsored by Investisseurs & Partenaires as part of the I&P Développement 2 fund. The fund network currently includes a fund in Niger (Sinergi Niger), Côte d'Ivoire (Comoé Capital), Senegal (Teranga Capital) and Madagascar (Miarakap). → To learn more about Sinergi Burkina​