Medivas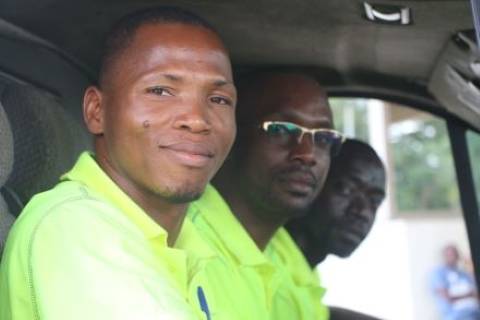 Associed fund
:
I&P Accélération au Sahel, Comoé Capital
Entrepreneur
:
M. Herbert Kouamé Bi
Medivas is a company specialized in medical evacuations (air and road), on-site medical assistance, emergency medical coverage during events and medical training in Côte d'Ivoire. It is the first company in this sector that is managed by Ivorians.
THE ENTREPRENEUR
Medivas (Medical Vehicle Aircraft Assistance Services) was created in 2014 by Mr. Herbert Kouamé Bi, a dynamic promoter, who has more than 20 years of experience in emergency medical assistance.Holder of an MBA in Management and Marketing and a National First Aid Certificate - National First Aid Training from the Red Cross Ivory Coast, Mr. Herbert Kouamé Bi has accumulated his professional experiences mainly as Manager and Coordinator of operations of international and local companies in the same sector, before creating the company.
PURPOSE OF THE FUNDING
Medivas benefits from I&P Acceleration in Sahel program, which is implemented in Côte d'Ivoire by Comoé Capital sponsored by I&P. The support will allow the company to acquire a new ambulance for medical evacuations by land. Medivas will also benefit from the support of several consultants who will improve the governance of the company, revitalize the accounting and finance function and put in place a complete procedure manual for the management of operational risks including the aspects of patient safety, ambulance drivers and risk prevention.
About Comoé Capital

Comoé Capital is the first impact investment fund dedicated to the financing and support of Ivorian SMEs and start-ups. Headed by Issa Sidibé, Comoé Capital is the fifth African fund sponsored by Investisseurs & Partenaires as part of the I&P Développement 2 fund. The fund network currently includes a fund in Niger (Sinergi Niger), Burkina Faso (Sinergi Burkina), Senegal (Teranga Capital) and Madagascar (Miarakap). Site of Comoé Capital →