NEST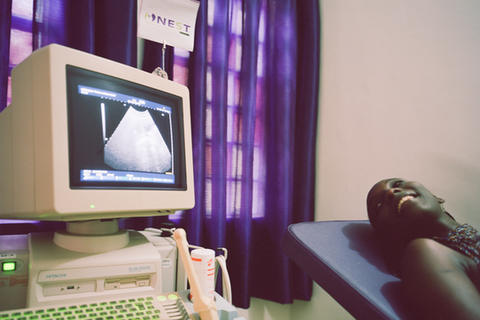 Status
:
Capital investment
Entrepreneur
:
Khadidiatou Nakoulima
Nest is a medical network settled in Senegal, offering a complete monitoring of woman and young child.
Founded in 2012, NEST provides a complete monitoring of woman and children thanks to a pediatric and maternity hospital. NEST offers high-quality health services at reasonable price, primarily aimed at middle classes. Accessible 24/24 and 7/7, NEST puts a particular emphasis seeing and listening to patients, and allows young women of child-breeding age to be followed until the birth, and a follow-up of their children until they are 15 years old.
This model, inspired from the Indian private chain of maternity hospitals Lifespring Hospital, is particularly relevant in Senegal, where local medical offer is shared between expensive private clinics and public infrastructures suffering from a lack of technical means and standards. NEST embodies a gap-filling role within this market.
NEST is one of the companies featured by the project Small is Powerful
The Entrepreneur
Khadidiatou Nakoulima grew up in Senegal and graduated from Mines de Paris in 2009. Several members of her family working in the medical field, Khady is deeply aware of the health issues in Senegal. She founded NEST in 2012 with the help of her father, Alassane, her brother Ousseynou and Dr. Adboulaye DIOP, gynaecologist. Khadidiatou currently manages the company. She aims at establishing a health network dedicated to woman and children in West Africa for low and middle-income populations.
Partnership with I&P
I&P is committed alongside Nest for All to:
• Provide a preliminary expertise regarding maternity and its equipment
• Finance the equipment and complete the maternity construction site
• Bring a support to the administrative and financial management teams (Management and information system, contracts with doctors…)

Key Impacts
• Improvement of children and pregnant women medical follow-up
• Larger health services access to the greater
• Medical waste management