ParCsmart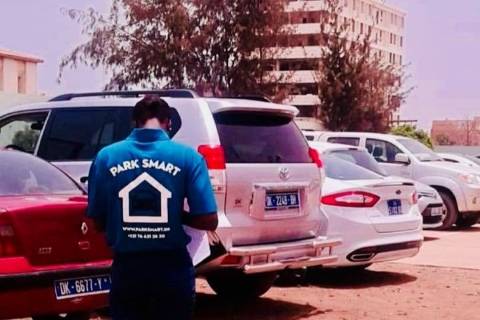 Associed fund
:
I&P Accélération Technologies
Entrepreneur
:
Gabriela Marin, Lamine Ba
ParCsmart is a Senegalese company that offers its customers physical and technological parking solutions. This SME has built a parking lot with a capacity of 300 spaces in the heart of the city of Dakar. The site is equipped with two smart barriers connected to the entrance. Thanks to the software, an account manager monitors movements and issues receipts. He is assisted by a security guard whose role is to direct motorists. ParCsmart also has a platform that offers a parking management interface for parking professionals and any other institution with dedicated parking spaces. The platform integrates an interface dedicated to the end users, customers of the operators.
The entrepreneurs
ParCsmart was founded in 2018 by Maria Gabriela MARIN and Lamine BA, specialists in digital project management with over 40 years of experience.
Partnership with I&P and Teranga Capital
ParCsmart is supported by I&P Acceleration Technologies, a €2.5 million program aimed at financing and supporting fifteen digital start-ups in Sub-Saharan Africa, supported by AFD through the Digital Africa initiative. In Senegal, Teranga Capital is in charge of implementing this program.
This partnership will allow this start-up to :
Hire technical and commercial staff
Strengthen its equipment and physical materials for parking management to build connected barriers
Acquire computer equipment