Pharmivoire Nouvelle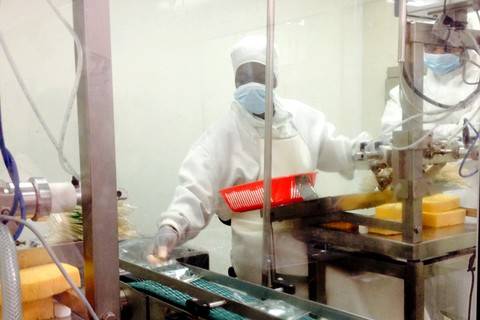 Status
:
Capital investment
Entrepreneur
:
Elisabeth Kacou, Peter Aouely
Pharmivoire Nouvelle is an Ivorian lab processing medical intravenous solutions. Pharmivoire was created when Copharminvest Holding bought the industrial lab PHARMIVOIRE in 1999. It is for now the only lab to locally produce and sell soft-packed intravenous solutions in French-Speaking West Africa. The company aims at becoming a leader on the West African Economic and Monetary Union, a market in real demand for medical goods while the sub-regional market imports 90% of this type of equipment.
COPHARMINVEST HOLDING was created in 1993 by the Ivorian Order of Pharmacists in order to comply with practitioners needs and set up economic tools within their sector by filling local industry needs as opportunities arise. This council gathers more than 100 private pharmacists.
THE ENTREPRENEURS
Dr. Elizabeth Kacou is Chairman of the Board of Directors of Pharmivoire. Dr. Kacou is an officine-managing pharmacist with a dual profile enhanced by several management trainings (HEC Paris, HEC Executive Ivory Coast).
The management of the company is held by Peter Aouely, the first non-pharmacist manager of the company with a strong entrepreneur background and a solid sense of business he acquired during his study at the Business School of Abidjan (ESCA).
PARTNESHIP WITH I&P
I&P is committed alongside with Pharmivoire:
• To finance a new type of equipment that will produce more profitable packs
• To set up employee profit-sharing plans with a bonus system
KEY IMPACTS
• Imports reduction on the intravenous solutions market
• Strong local added value
• Highly-qualified jobs
• Structured local pharmaceutic sector