PSSP Impact+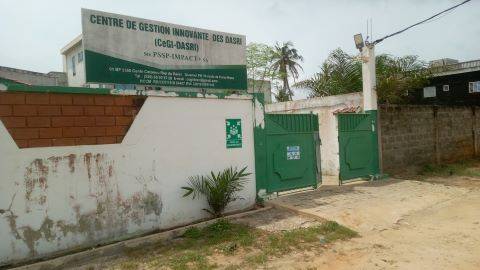 Associed fund
:
I&P Accélération au Sahel
Entrepreneur
:
Dr Abdou Latif MOUSSE
PSSP Impact+ is a company specialized in the recovery and treatment of infectious biomedical waste in Cotonou, Benin.
The entrepreneur
PSSP Impact+ was founded by Dr Abdou Latif MOUSSE, a cardiologist. He has over 25 years' management experience as founder and General Manager of the Atinkanmey Polyclinic, one of the leading references in its sector in Benin. Before setting up his own polyclinic in 1996, Dr. Latif MOUSSE accumulated a wealth of experience in Benin, Côte d'Ivoire and France. Dr MOUSSE is very active in promoting and developing the private health sector through the Association Cliniques Privées du Bénin (ACPB), of which he is president.
Partenariat avec I&P
PSSP Impact+ is supported by I&P through the I&P Accélération au Sahel program. The aim of this partnership is to :
Reinforcing bio-medical waste collection capacity through the acquisition of an additional 18.75m2 van, which can load around 20 garbage cans per trip;
Building up a stock of spare parts and setting up a maintenance contract with the equipment manufacturer to anticipate any breakdowns linked to wear and tear on the processing equipment, and thus guarantee smooth, uninterrupted operations.
Business development through the recruitment of a dedicated sales agent
Strengthening the accounting and financial function and improving occupational health and safety practices in line with the requirements of its business sector, thanks to the implementation of an occupational health and safety manual and the training of technical staff