Rensource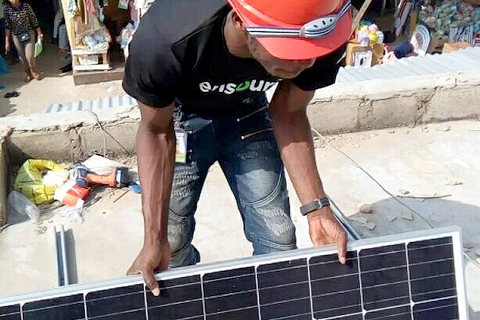 Status
:
Capital investment
Entrepreneur
:
Ademola Adesina
Website
https://www.rensource.energy/
Rensource is a distributed energy services company that delivers power and value-added services to SME clusters in Nigeria through ring-fenced, solar powered micro-utilities. In 2018, the company launched its first micro-utility project with financial backing from Paris-based NEoT Capital through its NEoT Offgrid Africa investment platform. The project is located at the Sabon Gari Market in Kano State and today provides clean, affordable and reliable energy to over 4,000 merchants, with an additional 8,000 set to go live by Q3 2019.
Rensource is Nigeria's fastest growing provider of off-grid power. Over the next two years, the company seeks to rollout 11 additional micro-utility projects that have already been contracted and partially developed in some cases.
THE ENTREPRENEUR
Ademola "Demmy" Adesina is a Nigerian entrepreneur with over 12 years' experience across Africa, USA and Europe. He has focused on building or turning around early and growth stage enterprises for much of his career.
Ademola has led business development and corporate strategy for Aquifer, a London based investment company (Sainsbury Family Office). He joined Aquifer from the Rockefeller Foundation in New York, where he was a founding member of the Innovation for Development & Impact Investing initiatives that birthed the Global Impact Investing Network (GIIN). Demmy began his career as an investment banker with JP Morgan.
PARTNERSHIP WITH I&P
I&P's investment in Rensource aims to:
• Support the full deployment of additional micro-utilities to potentially reach over 200,000 end users in Nigeria by 2022
EXPECTED IMPACT
• Significant contribution to solving power crisis in Nigeria