Rose Eclat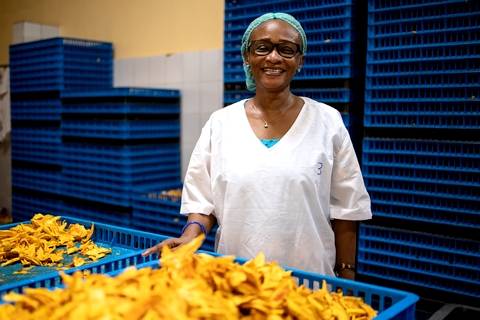 Status
:
Capital investment
Associed fund
:
I&P Accélération, I&P Accélération au Sahel, I&P Développement, Sinergi Burkina
Entrepreneur
:
Mme Rosemonde Touré
A family business created in 1999 at the initiative of Mrs TOURÉ, Rose Eclat is a company that operates in the agricultural field, more specifically in the processing of fruit and vegetables. Today, the company puts on the national and international market processed and/or dried fruits and vegetables certified BIO and HACCP such as mango (flagship product), banana, okra, strawberry, or onion.
Rose Eclat works in partnership with more than 500 small producers, which she supports technically, organizationally and financially.

THE ENTREPRENEUR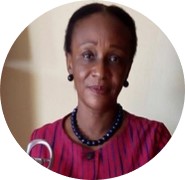 Rosemonde Rita Evelyne TOURÉ has a postgraduate degree in law (DEA) and more than 20 years of experience in mango drying. She relies on her experience and a young and dynamic team to manage the company.
Her commitment and dynamism have earned her many distinctions such as :
Knight of the Order of Merit of Commerce and Industry
Green Africa" Quality Award, 2010
UEMOA Quality Award 2017 awarded by ABNORMES
Award of Excellence for the Best Exporter of the Year 2017
CONTRIBUTIONS BY SINERGI BURKINA
Rose Eclat is the first company run by a woman in the SINERGI BURKINA portfolio. The objectives of the partnerships are among others :
The structuring and establishment of a management body
Increasing annual production capacity
Customer and product diversification
Obtaining the British Retail Consortium (BRC) certificate
Rose Eclat also benefits from financial support and technical assistance within the framework of the I&P Acceleration in Sahel program, in partnership with the European Union. To cope with the unprecedented situation of covid-19, some fifteen companies benefit from technical and financial support to maintain their activities and overcome the crisis.
IMPACTS
Formalizing and securing jobs
Establishing good governance
Payment of taxes and social contributions
ABOUT SINERGI BURKINA

Created in 2014, Sinergi Burkina is the first impact investment fund dedicated to financing and supporting SMEs and start-ups in Burkina Faso. Headed by Job Zongo, Sinergi Burkina is the second investment fund sponsored by Investisseurs & Partenaires as part of the I&P Développement 2 fund. The fund network currently includes a fund in Niger (Sinergi Niger), Côte d'Ivoire (Comoé Capital), Senegal (Teranga Capital) and Madagascar (Miarakap). → To learn more about Sinergi Burkina