Socium.Job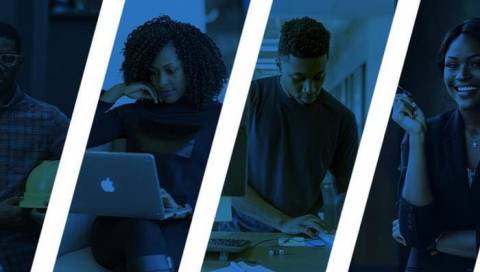 Associed fund
:
I&P Accélération Technologies
Socium.Job is a Senegalese start-up that connects African companies to job seekers around the world. Based in Senegal and Côte d'Ivoire, the company operates throughout West Africa, and is set to expand into the DRC, Cameroon, Mali and Burkina Faso. The company already has nearly fifteen employees divided between the two offices, as well as prestigious clients such as Orange, EY, the Compagnie Ivoirienne d'Électricité and Philip Morris International.
The entrepreneur
Socium.Job was created in 2021 by Samba Lo, a young Senegalese entrepreneur trained in applied mathematics at the Ecole Polytechnique in Paris. Samba Lo began his professional career in the world of consulting and finance at Deloitte, Goldman Sachs, Rothschild, Axa but also within a FinTech specialized on blockchain issues. Following his experiences, he decided to specialize in the Tech sector - first as head of product of the start-up Skeat, specialized in the digitization of the ordering process for establishments (bars, restaurants, etc.), then by founding SociumJob.
Partnership with I&P and Teranga Capital
Socium.Job is supported by I&P Accélération Technologies, a €2.5 million program that aims to finance and support fifteen digital start-ups in Sub-Saharan Africa, supported by AFD through the Digital Africa initiative. In Senegal, Teranga Capital is in charge of implementing this program.
This partnership will enable Socium.Job to :
accelerate its deployment in French-speaking Africa
strengthen its market positioning and the skills of its team