Teliman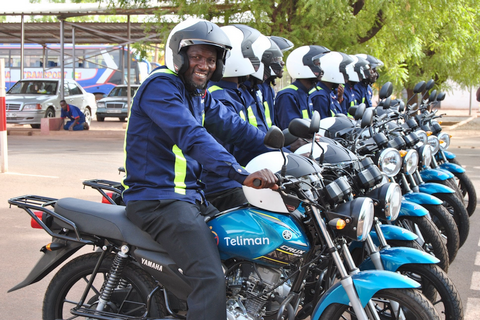 Status
:
Capital investment
Associed fund
:
I&P Accélération, I&P Accélération Technologies
Entrepreneur
:
Hawa TRAORE, Abdoulaye MAIGA
Teliman is the very first on-demand motorcycle-taxi service in Bamako, Mali. Teliman is co-directed by Hawa Traoré and Abdoulaye Maiga, two young and talented professionals from the Malian diaspora. The company's vision is to revolutionize intra-urban transport in West Africa.
Teliman offers city dwellers a faster, cheaper, safer and door-to-door mode of transport. It provides drivers with attractive working conditions (access to motorcycle ownership via leasing, income above the minimum wage, social security).
Teliman has succeeded in creating and introducing a Motorcycle Taxi offer that was previously non-existent in Bamako.
Partnership with I&P
The consortium of investors include Yamaha, Mercy Corps and I&P through the program I&P Acceleration Technologies. This financing will mainly allow the acquisition of new motorcycles and the investment in IT and marketing.
The expansion plan should cover 15 countries with a fleet of more than 20,000 motorcycles.
Expected Impacts
⇒ Improving the drivers' living standards: job creation, remuneration above the minimum wage, social insurance, financial education, etc.
⇒ Improving mobility in large cities: time savings, cost savings, better accessibility
⇒ Tax revenues for cities
---
About &P Accélération Technologies
Launched in 2019 with the support of the French Development Agency through its iniative Digital Africa, I&P Acceleration Technologies is a €2.5 million program that aims to finance and support some fifteen digital startups in Sub-Saharan Africa, with a focus on Western Africa, Central Africa and Madagascar. Cick here to read more →