Viseo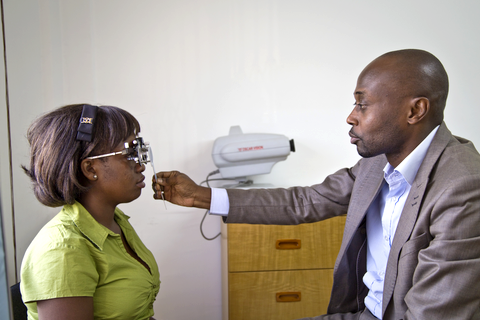 Status
:
Capital investment
Entrepreneur
:
Franck Touré
VISEO est une société de distribution et de commercialisation de produits d'optique à Abidjan à travers une chaîne de « centres de vision ».
Viseo distributes and sells optical items through a retail network in Abidjan. Settled in 3 different shops, the network plans to expand all over the country. In Ivory Coast, the formal offer is crippled by broadly unaffordable prices and endangered by more attractive informal offer provided by "ground chemistries". With lower prices and ready availability, these "ground chemistries" provide cheap quality goods. Viseo intends to fill this gap with free sight-examinations offered to all and information campaigns organized in schools, private companies and communities
THE ENTREPRENEUR
Franck Touré is an optician and an optometrist. He chairs the Ivorian association of the eye professionals. He has worked in France for a long time then came back to Ivory Coast to lead a famous French optical outlet in Abidjan. He also teaches at the Optometry School of Ivory Coast. He manages Investissements & Développement, a holding promoting development through the support brought to SMEs, which is behind the group "Vue & Vision". He has long strived in favor of the access to affordable care for all.
PARTNERSHIP WITH I&P
I&P is committed alongside with Viseo
• To promote the brand launch : campaign, shop opening
• To provide commercial and financial support
• To undertake the recovery plan after the Ivorian political crisis
IMPACTS
• 2,000 persons are given free screening examinations each year
• Over a hundred good-quality equipment distributed each year in Ivory Coast