Eight I&P-funded companies highlighted in the report "Companies to Inspire Africa"
Submitted by

Admin

on Thu, 01/24/2019 - 10:27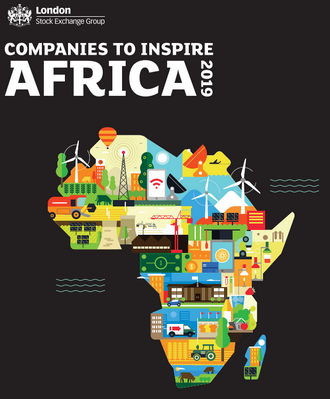 English
The London Stock Exchange Group has published the second edition of its report "Companies to Inspire Africa". This report aims to identify the most inspiring and dynamic high-growth African companies in the market. Like I&P, the LSEG believes that these companies have a crucial role to play in the development of the continent.
More than 300 companies from 32 countries operating in various sectors are represented in the report. Among those, eight are supported and financed by I&P. Proof of the diversity of I&P's investments, these companies all work in different sectors (agri-food, health, education & training, textile, services, agriculture, construction and microfinance) and come from seven countries (Kenya, Côte d'Ivoire, Madagascar, Senegal, Ghana, Gabon and Burkina Faso).
A particular focus is placed on two companies that are among the first investments of the I&P Afrique Entrepreneurs 2 fund, launched in December 2017:
- Afribon, to date the only company specialising in food flavours to be produced locally in East Africa;
- PROCREA, the leading clinic in Côte d'Ivoire for medically assisted reproduction.
The other companies mentioned are
• African Management Initiative (Kenya - Education & Training), also funded by IPAE 2
• Ultramaille (Madagascar - Textile)
• Neurotech (Senegal - Services)
• Eden Tree (Ghana - Agriculture)
• Trianon (Gabon - Construction)
• Acep Burkina Faso (Burkina Faso - Microfinance).
---
To go further