FACTS report publishes an article on the company CDS
Submitted by

Admin

on Wed, 10/19/2016 - 11:23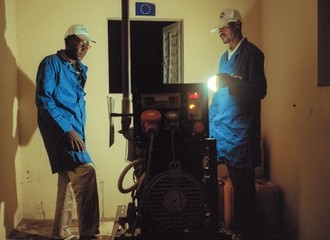 English
The FACTS Reports magazine published an article devoted to the company CDS, specialized in water and energy access in Mauritania.
For almost ten years, CDS has been operating water and electricity off-grid networks in remote villages in Mauritania. Chosen by the authorities through several calls for tender, CDS operates and maintains the infrastructure, as well as invoicing and collection from customers. This approach will make it possible to foster rigorous and experienced national operators liable to play a growing role in the professionalization of the sector.
Extracts:
The political context of Mauritania
For over a decade, the Mauritanian authorities have been committed to an ambitious policy of reform of the water and electricity sectors with a view to combating poverty.
CDS, a private company seeking to give access to energy to all
Sidi Khalifou is a Mauritanian engineer and entrepreneur trained in France. At the end of several entrepreneurial trials, in particular design offices and NGOs, Sidi Khalifou took over CDS, a family business, and developed it, focusing its activity on access for all to water and energy, particularly from renewable sources.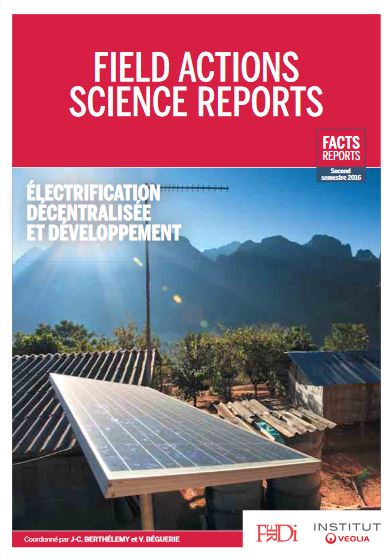 About
Field Actions Science Reports (FACTS Reports) is a unique forum that will publish manuscripts and opinion pieces related to field-based activities within various topic areas: economics, health, education, agriculture, urban planning and environmental issues. FACTS Reports will focus on activities in developing countries and impoverished areas of developed countries. Articles should describe actions that are useful and can be replicated. This is the major criteria for publication.
FACTS Reports promotes an essential process of capitalization of knowledge related to field actions at an international level. It provides a neutral and independent platform for spreading good practices. It is an international, open access, peer-reviewed journal with a requirement that peers work in the field themselves.