The first investment of the Mastercard Foundation Africa Growth Fund goes to Aruwa Capital Management
Submitted by

Admin

on Mon, 12/05/2022 - 17:12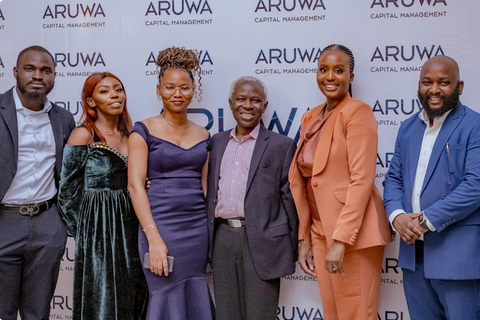 English
The first investment of the Mastercard Foundation Africa Growth Fund (whose launch was announced last week) goes to Aruwa Capital Management, a gender-lens 20mUSD fund dedicated to Nigeria's SMEs, managed by a first-time woman-led fund manager.
Aruwa announced today the successful close of its first institutional fund, which was oversubscribed, surpassing its target of $20 million. The fund's anchor investor is Visa Foundation, followed by other investors such as Mastercard Foundation Africa Growth Fund, Nyala Venture, and leading family businesses from Africa, Europe and the United States.

Read the press release shared by Aruwa
About Aruwa Capital
Aruwa Capital Management is a Lagos based female founded and led early-stage growth equity and gender lens investment fund, founded in 2019 by Adesuwa Okunbo Rhodes to address the investment gap that women led enterprises face in Africa.
The Fund invests in women focused small and growing businesses in Nigeria and Ghana, targeting investments in critical sectors such as healthcare, fintech, renewable energy, and essential consumer goods. Aruwa invests in innovative businesses, poised for scale, that provide essential goods and services to the rapidly expanding female economy, and businesses that are founded or led by women or have gender diverse teams.
Aruwa's first close
Aruwa disclosed that its first institutional fund was oversubscribed and exceeded its expected target of $20million.
Visa Foundation anchored the Fund and was their first institutional investor with a $4 million investment. Aruwa is also the first investment from the Mastercard Foundation's newly launched $200 million Fund of Funds initiative, the Mastercard Foundation Africa Growth Fund, and the first investment from FSD Africa's Nyala Facility managed by Nyala Venture.
A first investment for the Mastercard Foundation Africa Growth Fund
Led by a a highly professional and dynamic team with committed young professionals, Aruwa Capital is the first investment from the Mastercard Foundation Africa Growth Fund, a USD$200 million Fund of Funds that invests in and strengthens African investment vehicles that in turn support African SMEs.
Aruwa is the only fund both entirely based in Nigeria and investing equity in Nigerian early-stage SMEs (ticket size USD 500k-2.5m). Its genderlens and SME focus will drive strong impact for women and youth. The fund shows high additionality. As a country-specific small-sized fund led by a solo GP and young first time team, Aruwa did not reach most investors radar.
"We selected Aruwa Capital as one of our first investments because we were impressed by the team's grit,conviction and depth of analysis, their value addition for early-growth stage SMEs in Nigeria, and their commitment to drive impact for women and youth. We look forward to working with the team to help make Aruwa Capital a success story."
Sam Akyianu, Chief of Party at the Mastercard Foundation Africa Growth Fund

Useful Links
• Read more on the Mastercard Foundation Africa Growth Fund on I&P's website