Investisseurs & Partenaires shares experience on CSR issues in Africa
Submitted by

Admin

on Mon, 07/06/2015 - 16:59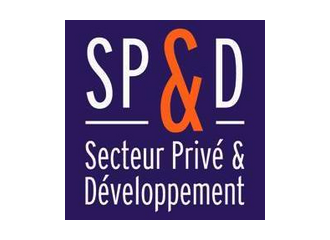 English
PROPARCO just released its 21st quartely publication "Private Sector and Development". This issue focuses on Corporate Social Responsibility (CSR) in Africa. As stated by Anne Pogham (CEO of the French Development Agency) in the introduction: "CSR represents a twofold opportunity for Africa. It can encourage inclusive and sustainable development while also improving companies' performance and their image. This is a win-win situation for Africa".
Elodie Nocquet, ESG & Impact Director at Investisseurs & Partenaires, reviews the experience of I&P regarding CSR policy in an article entitled: "Boosting CSR in African SMEs: the experience of an impact investor".
As recalled in introduction to the article, "African SMEs often lack the funding to put formal CSR policies in place, but doing could help them to achieve greater economic success and boost their impact on development. As well as providing funding, the role of an impact investor such as I&P is to support these businesses in improving their environmenta, social and governance practices".
Download the Publication Read I&P Article
About
Private Sector & Developpement is a unique quarterly publication that provides analysis and insights into the mechanisms through which the private sector can contribute to the development of countries in the Southern hemisphere.
Created in 1977, PROPARCO is a Development Financial Institution partly held by Agence Française de Développement (AFD) and private shareholders from the North and South. PROPARCO's mission is to be a catalyst for private investment in developing countries which targets growth, sustainable development and reaching the Millennium Development Goals (MDGs). Find out More
Leave a Reply