I&P Acceleration in Sahel: End of the first edition of the Investment Readiness training
Submitted by

Admin

on Wed, 06/22/2022 - 16:29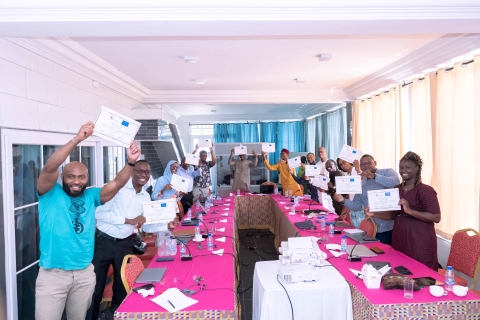 English
In June, I&P gathered in Abidjan the first cohort of entrepreneurship support organizations (ESO) for a second training workshop. This meeting also marked the end of Investment Readiness training, which is the third component of I&P Acceleration in Sahel, funded by the European Union.

Read the press release

Video of the regional workshop

Learn more about I&P Acceleration in Sahel
A Pan-African training workshop: 10 incubators trained, 8 countries represented
After a first training workshop in Dakar last October, it is in Abidjan that the cohort of SAE beneficiaries of I&P Acceleration in Sahel program gathered from May 30 to June 3, 2022, composed of incubators from 8 countries in the sub-region: Impact Hub Abidjan (Côte d'Ivoire), ActivSpaces (Cameroon), CIPMEN (Niger), Concree (Senegal), Donilab (Mali), Innov'up (Togo), iSpace (Ghana), La Fabrique (Burkina Faso) and l'Oasis (Niger).
These four days of training provided an opportunity to review the concepts of valuation and negotiation, to carry out group work, to meet and exchange with investment professionals and, above all, to gather feedback from participants on this first training model, designed by I&P Conseil and dispensed both face-to-face and online over a nine-month period.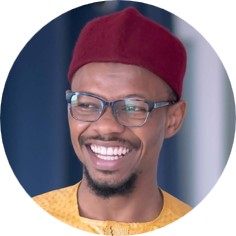 "This training has allowed us to improve the training modules we offer to our companies. Before, we had a module on pitching, but with this training, we realized that there were elements that were missing. We didn't really do an investor-oriented pitch, and so we should try to orient it by taking into account this parameter." Aboubacar A. Moujib, CIPMEN (Niger)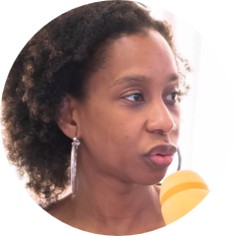 "The three courses have given us a better understanding of what investing and fundraising is all about and the requirements we need to have for our companies. This training will allow us to review our development strategy and the economic model on which we base ourselves. This training also allowed us to better address some notions, to better guide our entrepreneurs, and to rethink our incubation offer and the type of entrepreneurs we want to support.." Sani Oumarou, l'Oasis (Niger)
Evaluation of Investment Readiness : 9 months of training to better assist SMEs in their fundraising
This workshop marks the end of the first edition of Investment Readiness training, which is the third component of I&P Acceleration program in Sahel.
Launched in July 2020, I&P Acceleration in Sahel is aimed at young companies as well as SAEs (incubators, accelerators, start-up studios) that support entrepreneurs on a daily basis in their entrepreneurial adventure and in their search for financing.
Funded by the European Union, this program aims to create innovative and competitive SMEs that promote growth and job creation in the Sahel countries. In total, the first cohort of SAEs benefited from 3 training courses, 2,710 hours of online training and more than 864 hours of mentoring.
About d'I&P Conseil
Created in 2017, I&P Conseil is an entity of the group Investisseurs & Partenaires that fosters the emergence of entrepreneurship in Africa and helps local ecosystems to build better partnerships with investment funds. We draw on I&P's experience in impact investing to design the training programs of I&P Acceleration, targeted not only at entrepreneurs but also the at public and private intermediaries that are essential to their development. We also offer research and consulting services that integrate I&P's expertise in financing, formalizing, and measuring the impact of African SMEs.
About I&P Acceleration in Sahel

I&P Acceleration in Sahel is a program for start-ups and small and medium enterprises in West Africa with one main objective: to give them access to financing and the skills they need to enable their development and thus promote the creation of decent and sustainable jobs in the sub-region. Learn more about I&P Acceleration program in Sahel.