I&P Acceleration in Sahel: a review of the regional training workshop for the first cohort of entrepreneurship support structures
Submitted by

Admin

on Thu, 11/04/2021 - 13:39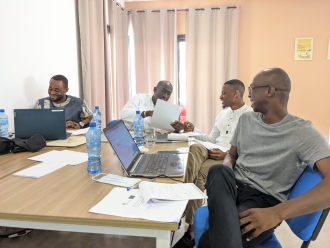 English
As part of the I&P Acceleration in Sahel program, sponsored by the European Union, I&P gathered in Dakar (Senegal) the first cohort of entrepreneurship support structures (incubators, accelerators, start-up studios...) for a first regional training workshop. 20 participants (2 participants per structure) were able to consolidate their skills on financial issues.

Read the press release

Video of the regional workshop

Learn more about I&P Acceleration in Sahel
FOUR DAYS DEDICATED TO THE CONSOLIDATION OF SKILLS IN CORPORATE GOVERNANCE AND FINANCE
From October 12 to 15, the first regional workshop of the Investment Readiness training program took place in Dakar. This is one of the three components of the I&P Acceleration in Sahel program.
I&P Conseil, a branch of I&P, has developed this 9-month hybrid training program designed to strengthen the skills of entrepreneurial support structures (SAE) and help them become essential partners of young companies and start-ups in their fundraising.
These 4 days of training allowed the first cohort of the program, composed of 10 incubators from the Sahel sub-region, to meet for the first time: ActivSpaces (Cameroon), CIPMEN (Niger), Concree (Senegal), Donilab (Mali), EVA (Senegal), Impact Hub Abidjan (Côte d'Ivoire), Innov'up (Togo), iSpace (Ghana), La Fabrique (Burkina Faso), and Oasis (Niger).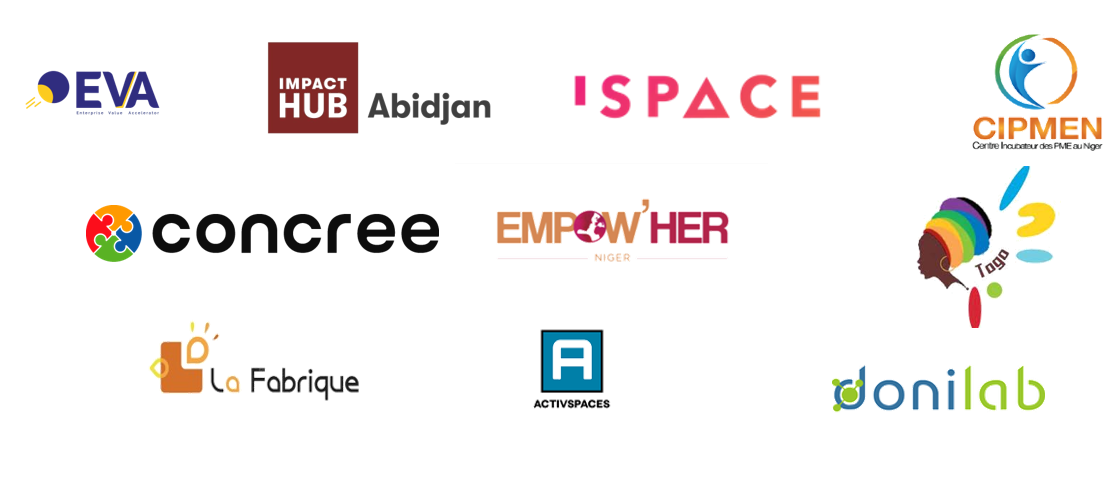 After three months of e-learning training devoted to corporate governance and finance (accounting, management, analysis of financial statements), these structures, who accompany entrepreneurs on a daily basis, consolidated their skills through roundtables on financial diagnosis, practical workshops on formalization, and sharing of experiences with investment professionals.
« This training allowed us to develop an internal tool that we call "Investment Readiness Diagnostic" which allows any entrepreneur who enters the program to know his current stage of development and to understand which financing opportunity he can have access. Until now, we observed a disconnection or at least a mismatch between the need expressed by the entrepreneur and what he can claim. So, really, this tool through this training allows us to be able to equip the entrepreneurs as well as possible and once again, to improve their chances to get new funds.»

Adia Gnacko, representative of the senegalese incubator Concree
THE NEXT STEPS: FOCUS ON A NEW MODULE AND LAUNCH OF MENTORING ACTIVITIES
Following the seminar, the incubators will benefit from new e-learning training modules dedicated to the funding needs of companies (introduction to funding tools, negotiations, etc.) and personalized coaching through mentoring.
"In addition to the e-learning system, the SAE pairs will benefit from 12 days of face-to-face mentoring, equivalent to two days per month, for a period of six months. The goal of the coaching is to work with the ESSs in their usual environment in order to transpose the skills acquired in e-learning into their programs and support practices.

Olivier Bokoga, expert and trainer of the program.
This regional meeting, marked by the presence of Irene Mingasson, Ambassador of the European Union delegation in Senegal, host country of this first edition, is a decisive step in the strengthening of the business climate and an inclusive support for businesses in the Sahel.
---
About I&P Conseil
Created in 2017, I&P Conseil is an entity of the group Investisseurs & Partenaires that fosters the emergence of entrepreneurship in Africa and helps local ecosystems to build better partnerships with investment funds.
We draw on I&P's experience in impact investing to design the training programs of I&P Acceleration, targeted not only at entrepreneurs but also the at public and private intermediaries that are essential to their development.
We also offer research and consulting services that integrate I&P's expertise in financing, formalizing, and measuring the impact of African SMEs.
About I&P Acceleration in Sahel

I&P Acceleration in Sahel is a program for start-ups and small and medium enterprises in West Africa with one main objective: to give them access to financing and the skills they need to enable their development and thus promote the creation of decent and sustainable jobs in the sub-region. Learn more about I&P Acceleration program in Sahel.