I&P Acceleration in Sahel: Seed funding, an essential tool for the take-off and development of Sahelian SMEs (short video).
Submitted by

Admin

on Thu, 05/20/2021 - 16:03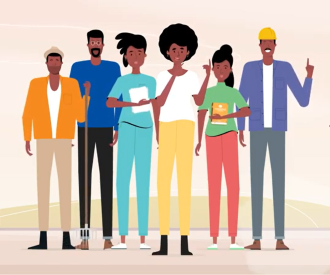 English
Little desired by investors, the Sahel region is nevertheless a breeding ground for entrepreneurs and innovative projects, stimulating local growth and promoting job creation. Difficult access to funding and skills are the major issues preventing the development of these companies and projects.
In such a context, I&P Acceleration in Sahel program, initiated by the impact investment group Investisseurs & Partenaires (I&P) and financed by the European Union, is aimed at start-ups and small businesses in the Sahel region with one main objective: to give them access to the funding and skills necessary to enable their development and promote the creation of sustainable and decent jobs.
I&P Acceleration in Sahel offers seed funding (between €3,000 and €60,000 per company), a flexible financial instrument adapted to these young companies and complemented by strategic support (strategic and commercial development, structuring, training).
This short video summarizes in a few words the principle of priming as well as the essential points of this ambitious program.