I&P presents the book " Bâtisseurs d'Afrique " : 11 inspiring portraits of African entrepreneurs
Submitted by

Admin

on Tue, 04/28/2020 - 18:42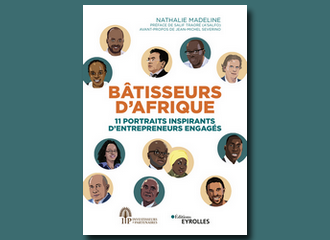 English
I&P is pleased to announce the publication of the book Bâtisseurs d'Afrique, published by Editions Eyrolles (in French only for now). Its author, Nathalie Madeline, met with 11 entrepreneurs accompanied by I&P, and traces their different journeys. In this uncertain time due to the Covid-19 crisis, I&P is convinced that these testimonies are more relevant than ever.

Discover the book on Eyrolles website (in French)

Read more on I&P's advocacy projects
A collaboration bewteen I&P and Nathalie Madeline
Resulting from the collaboration between the group Investisseurs & Partenaires (I&P) and the author Nathalie Madeline, the book Bâtisseurs d'Afrique retraces the careers of eleven African entrepreneurs. Born in Madagascar, Senegal, Mali, Mauritania... or in France, they embarked on their entrepreneurial adventure in the agribusiness, health, energy or construction sectors, with the goals of providing access to essential goods and services for all and serving the community.
Nathalie Madeline, author of the book, had already collaborated with Eyrolles on the book Impact & Cie, which focused on 15 entrepreneurs based in France and supported by the fund Impact Partenaires. Through these African journeys, she revisits some of her key themes: commitment to development, responsible entrepreneurship, social and environmental impact.
These entrepreneurs have one major thing in common: they have been financed and supported by Investisseurs & Partenaires, an impact investment group founded in 2002 and entirely dedicated to small and medium-sized enterprises in Sub-Saharan Africa. Beyond its role as an investor, I&P is engaged in advocacy activities that shed new and useful light on African entrepreneurship.
Proparco, AFD's subsidiary dedicated to the private sector, supported the project.
Focus on the eleven entrepreneurs presented in the book
The book gathers the stories of eleven African entrepreneurs, from Mauritania to Madagascar, all accompanied by Investisseurs & Partenaires :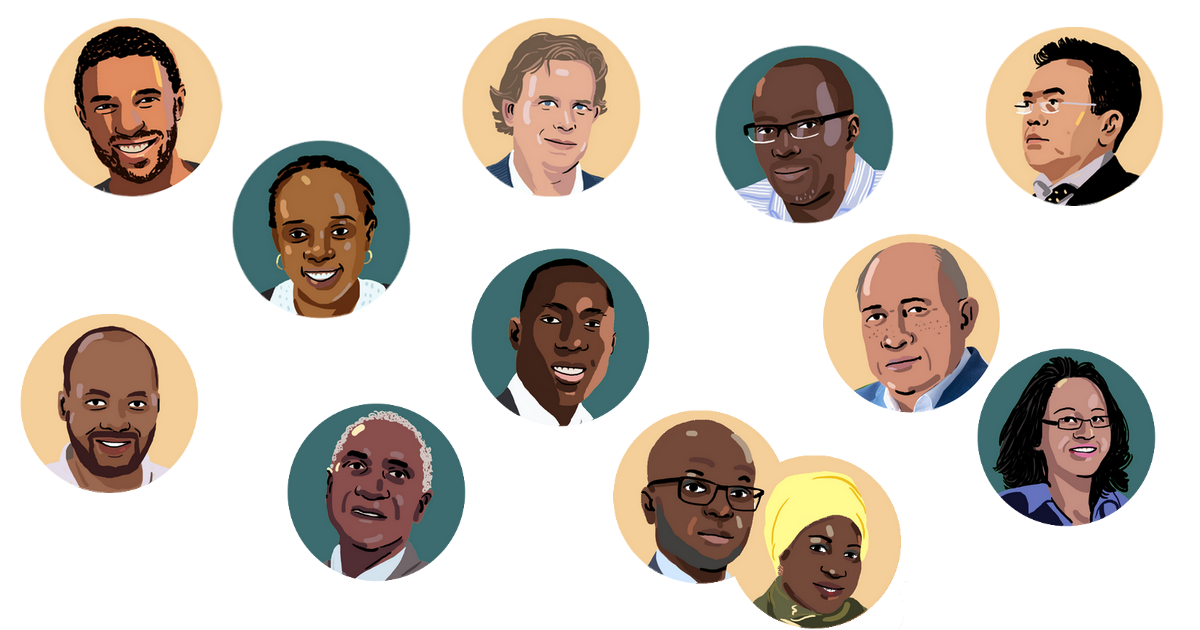 • Bagoré Bathily, La Laiterie du Berger (Senegal)
• Jaco Chan Kit Waye, Indian Ocean Trepang (Madagascar)
• Sidi Khalifou, CDS (Mauritania)
• Mieja Vola Rakotonarivo, Nutri'zaza (Madagascar)
• Folly Koussawo, Trianon Homes (Gabon)
• Frédéric Wybo, Ultramaille (Madagascar)
• Khadidiatou Nakoulima, Nest for All (Senegal)
• Mamadou Sanankoua, Conergies (Mali and Côte d'Ivoire)
• Jules Kébé et Sokhna Ndiaye, Duopharm (Senegal)
• Simon Rakotondrahova, Scrimad (Madagascar)
• Madani Diallo, Carrières et Chaux du Mali