IPAE 2 fund continues its deployment and welcomes three new companies in its portfolio
Submitted by

Admin

on Tue, 04/26/2022 - 16:02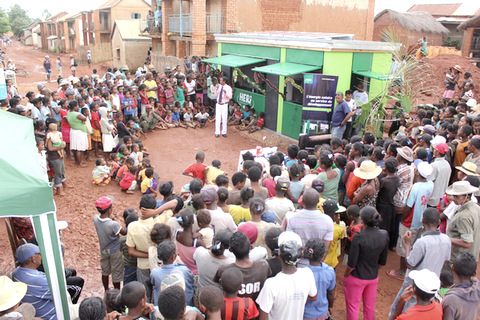 English
During the first quarter, the I&P Afrique Entrepreneurs 2 (IPAE2) impact fund stood out for its active investment pace, welcoming three new companies with high growth potential into its portfolio in the space of a few months, in Côte d'Ivoire and Madagascar.
The IPAE 2 portfolio, now made up of some 20 companies, demonstrates real sectoral and geographic diversity, in line with the fund's investment strategy. The companies operate in 11 different Sub-Saharan African countries and in five key sectors: new technologies and IT, agribusiness, energy, education and media, and health.
In the first quarter of this year, IPAE made three new investments:
Go Africa Online : Created in 2012, Go Africa Online (GAO) aims to support African professionals in their digitization, communication, and customer development, thanks to a range of digital tools allowing for better visibility on the internet. GAO is active in Togo, Guinea, Ivory Coast, and Benin.

Go Africa Online Team in Côte d'Ivoire © Go Africa Online
Afrikrea : Since its creation in 2016, the online platform Afrikrea has been promoting African-inspired fashion and crafts (clothing, accessories, decoration, etc.). Afrikrea offers customers the opportunity to buy African creations online in the best conditions. Today, Afrikrea federates a community of 7,400 sellers present in 47 African countries.

Afrkrea's funders © Afrikrea
HERi : Created in 2012, HERi Madagascar is a company that specializes in the distribution and financing of solar energy solutions in rural areas of Madagascar. The company's mission is to bring a better quality of life to the people of rural Madagascar by providing an affordable way to access clean energy essential to their daily activities.

© HERi Madagascar