Journey of an entrepreneur: Malick Sy, Founder and former General Manager of CAMED (Mali), 1st investment of I&P
Submitted by

Admin

on Mon, 04/25/2022 - 14:49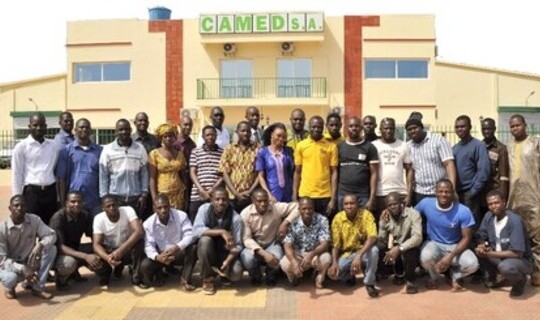 English
2022 is a special year for I&P, who is celebrating its twentieth anniversary. On this occasion, we reconnected with Malick Sy, owner and former CEO of CAMED, the first company financed by I&P in 2002.
Pharmacist, Malick Sy studied at the University of Bamako, Mali. Observing that the distribution of generic drugs did not interest the leading pharmaceutical companies in Mali, Malick decided to launch CAMED in 1996. As generic drugs are five to ten times cheaper than the original, the entrepreneur knew he could reach a large market in his country. Today, CAMED has diversified and is the third largest drug seller in the country.
What are your main achievements since I&P's financing?
When we met I&P, CAMED was still a small company with 15 employees. Today we have 85 employees. Since the financing granted by I&P, we have grown a lot and we have diversified. At the beginning, we only offered generic drugs, today we are a universal wholesaler. This diversification has enabled us to gain a significant share of the local market, increasing from 4% to 11% three years ago. And a strong growth is still to come! We have recently welcomed a new General Manager: an Ivorian pharmacist who has a thorough understanding of diversification issues.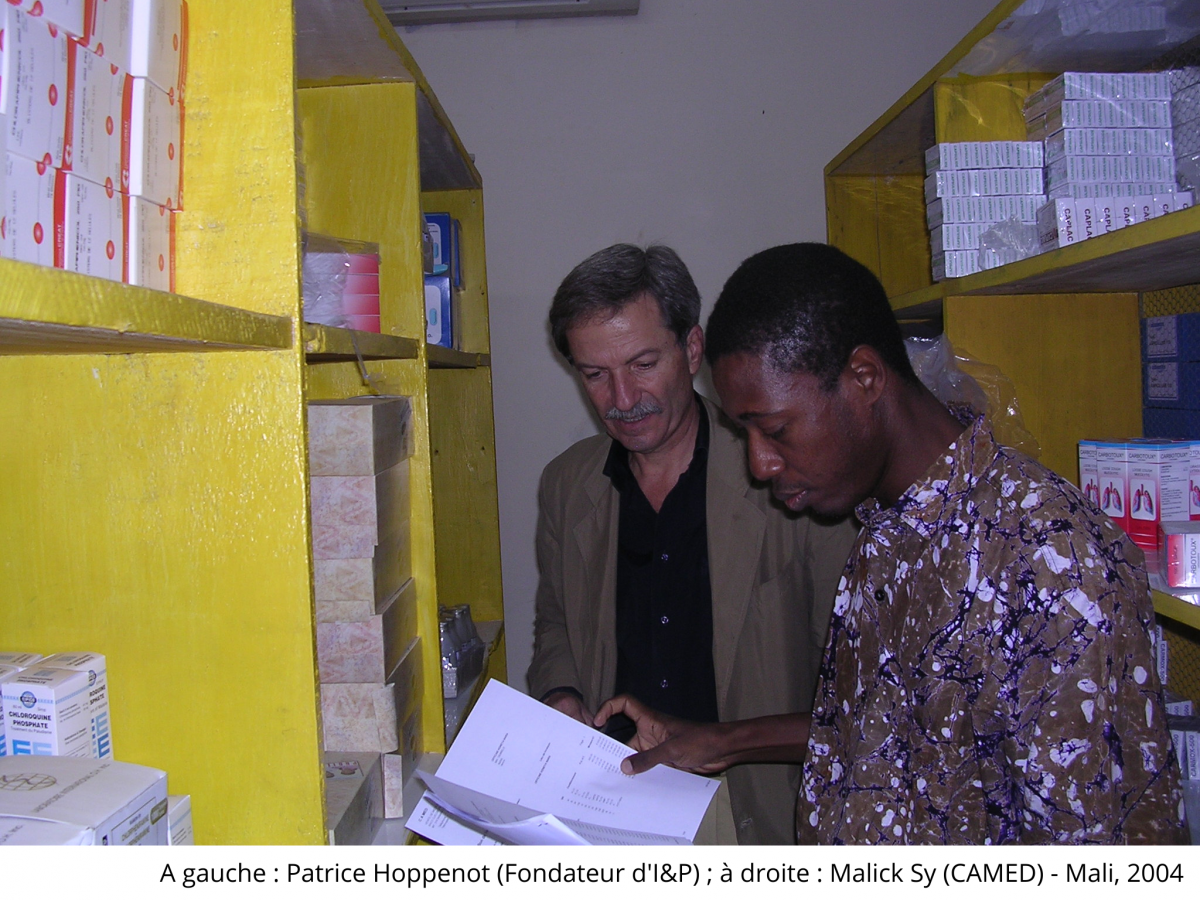 What did I&P bring you?
Beyond financing, this experience was above all a learning opportunity. I discovered finance - I was not at all familiar with equity financing at the time - and the importance of structuring a company for its development.
The partnership with I&P was also an occasion to meet other players in the same field. In particular, I got closer to Duopharm in Senegal. I&P had recruited me as a consultant to help them better understand the situation in which the company found itself at the time of their arrival.
What are your projects?
I would say that we have two main projects. The first is to become the national champion in the purchase and sale of pharmaceutical products. If today we are the third in the sector, behind two multinational groups, we plan to become the first player.
The second project is the expansion of our activities in other countries of the region. We are currently considering extending our services to Niger and Burkina Faso, countries that today represent a significant market for pharmaceutical products.
Does the current context (Covid, political crisis in Mali) have an impact on your activities?
When it comes to the political situation, not really. The company is not linked in any way to the state, so political unrest has no real impact on our economic performance. And we can't simply stop living because of political problems! An entrepreneur should not be afraid, he should go ahead. Mali's good fortune is that the economy does not rely exclusively on the State. Malians are traders at heart, with all that this implies in terms of resilience, and activities continue.
Concerning Covid, we have had to face a significant increase in the cost of transporting products, but this has not prevented us from growing by 36% in 2021.
What would be your message to those who hesitate to engage in entrepreneurship in Africa?
I am a testimony of how an entrepreneur can succeed on a local level. Even today, too few Malian companies have taken the lead in key sectors of the economy. For instance, out of the sixteen banks in Mali, none is run by Malians. This is not normal! We must build our own business, create our own jobs.
To the entrepreneurs and aspiring entrepreneurs: fight, don't let yourself be beaten, and always try to learn from your experiences, that's what makes the life of an entrepreneur.