Launch of the Creative Africa program, carried out with I&P Conseil
Submitted by

Admin

on Mon, 06/17/2019 - 10:49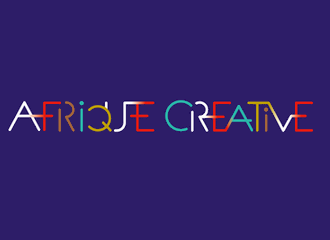 English
I&P Conseil has won, along with several African partners (Zhu Culture, Bayimba) and the Africalia agency, the " Afrique Créative" call for proposals on cultural and creative industriesfrom the French Development Agency (AFD), which will enable it to support cultural and creative businesses in 4 African countries.
The programme and the call for applications were officially launched on Saturday 8 June in Saint Louis, Senegal, in the presence of the Senegalese authorities and the French Embassy. Candidates will have until August 15 to apply to the program!

Discover the Afrique Créative website
The Creative Africa programme aims to accelerate between 5 and 10 beneficiary companies (technical and financial support) for 2 years. The programme will focus on creating value through cultural creation while ensuring the sustainable and inclusive economic development of CCIs. For the Group Investisseurs & Partenaires, this program is strategic because it will allow it to familiarize with the CCI sector and adapt its investment and impact tools.
This call for proposals was won with Africalia, the Belgian cultural cooperation agency. Active since 2001 in the field of cultural cooperation in sub-Saharan Africa, Africalia is the institutional actor of Belgian cooperation. Africalia will bring its network of cultural partners throughout Africa and its business experience in the cultural field. As for I&P Conseil, its mission will be to work particularly on financial education and investment readiness of the beneficiary CCIs, by creating appropriate tools and mobilizing its network of investment funds and partners in Africa.
I&P Conseil and its partners are convinced that it is by supporting the actors of the cultural and creative industries, who are the bearers of both economic and social innovation, that a more prosperous, sustainable and just Africa will be built for its inhabitants. The aim will be to support the beneficiaries of the "Afrique Créative" programme in the appropriate use of grants from cultural and creative operators active in four pilot countries (Senegal, Burkina Faso, Morocco and Uganda).
CCI sectors include, for example, architecture, crafts, film, design, publishing, video games, fashion, photography or performing arts, activities that often create value and employment. Mostly dependent on public funding for their development, they must learn how to become viable, how to invest and sometimes change their business model. They have an important role in achieving the Sustainable Development Goals because, in addition to their economic impact, they also make it possible to create cultural wealth while promoting authors and artists.
The consortium

Africalia is an institutional actor of the Belgian Development Cooperation in charge of Cultural Cooperation with Africa. Africalia designs and implements multi-year support programmes (2 Million Euros/year) in several African countries and Belgium through an extensive network of partner institutions and resource persons.
Investisseurs & Partenaires (I&P) is an impact investing group entirely dedicated to the African continent. I&P brings together four pan-African funds representing 125 million euros and has supported more than 90 small and medium-sized companies based in 16 countries in Sub-Saharan Africa.
Zhu Culture, a cultural engineering consulting firm, is based in Senegal and has had experience and knowledge of the CCI sector for over 20 years. Zhu Culture accompanies several artists, it is regularly called upon by many creative organizations in French-speaking and English-speaking countries in Africa.
Bayimba: A cultural production structure based in Uganda. Bayimba has a very extensive network in the local creative sector and has been hosting creative initiatives (festivals, workshops, individual artists or creative collectives) for more than 10 years.