Miarakap finances the Malagasy start-up Supermarche.mg
Submitted by

Admin

on Sun, 07/11/2021 - 17:41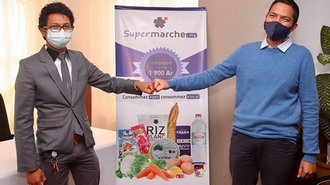 English
Supermarché.mg, the Malagasy home delivery startup makes its first fundraising with Miarakap, three years after its launch.
Supermarche.mg, a key player in the growing e-commerce intdutry in Madagascar
The startup was founded in 2018 by Manitra Andriamitondra, an ambitious Malagasy entrepreneur wishing to change consumption habits with his online shopping platform. It provides home shopping delivery services within a few clicks, for households in and around the capital city Antananarivo. It offers a whole range of common products, specializing in fresh products and eco-friendly products made in Madagascar.
The platform now has over 1600 product references (consumer goods, meat, fruits, vegetables, cleaning products…) for home delivery or in-store pickup at Analakely, and regularly adds products to its catalogue.
With the current health crisis, Supermarché.mg wishes to develop its activity and to anchor home shopping for fresh produce into the habits of households. The numerous means of online payment also allow customers living abroad Madagascar to shop for products to be delivered to their relatives.
"We make food shopping easy and practical in Madagascar. For that, we carry daily one of our core values: the search for excellence. The excellence in the technology we use, in user experience, in the logistics of our deliveries, and of course in the selection of our products. All of that, to better serve our customers"

Manitra Andriamitondra, Founder of Supermarché.mg.
A 6th company in portfolio for Miarakap
Supermarché.mg makes its first fundraising with Miarakap, the first impact-investment fund dedicated to financing and supporting startups and SMEs in Madagascar.
With the funding and the support from Miarakap, Supermarché.mg will be able to strengthen its market position, to affirm its position of leader and to better meet the customers' expectations at the best price. The brand name has been chosen to remind the concept of supermarket but adjusted to digital to allow shopping from home.
Miarakap has committed with the promoter to supporting him in carrying out this ambitious project, on a growing market and has invested in Supermarché.mg, making it the sixth company within Miarakap's portfolio since its launch in 2018.
This investment was made possible with the mobilization, prior to the capital investment, of grants for technical assistance and of a seed funding program financed by the Government of Monaco, and that permitted the startup to progress in terms of marketing and logistics and to demonstrate its growth capacity.
"Supermarché.mg is a startup meeting a real demand, that of consuming good quality products without losing time. It is managed by a modern entrepreneur, committed and open to collaboration, and last, it has been able to demonstrate its dynamism in three years. 03 components that convinced us to support them in an exciting project full of challenges!"

Emmanuel Cotsoyannis, CEO of Miarakap.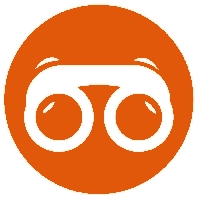 About Miarakap
Miarakap is the first impact investment fund dedicated to funding and supporting srtatups and SME's in Madagascar. Cofounded in 2017 by Investisseurs & Partenaires (I&P), Emmanuel Cotsoyannis and a group of Malagasy investors, Miarakap brings in capital and support for ambitious and responsible entrepreneurs to support them in carrying out their development project.
Miarakap takes minority shareholding in companies with high growth potential, for unit amounts comprised between 100 million ariary and 2 billion ariary, and brings in strategic, technical and management support. As an impact investor, Miarakap has the mission to maximize its economic, social, and environmental impact through its investments, and to contribute to the development of Madagascar.