Newsletter of April - May & Edito by Carole RAMELLA
Submitted by

Admin

on Wed, 05/04/2022 - 14:35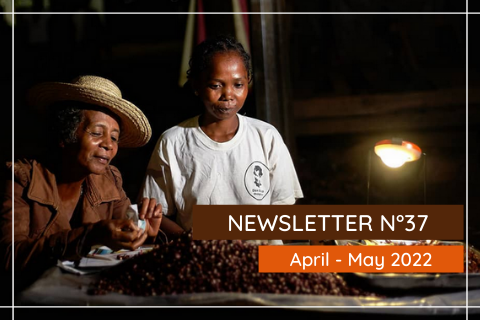 English
The April-May 2022 Newsletter is available! The newsletter notably contains:
⇒ An editorial signed by Carole Ramella, Managing Director of GFA Consulting and member of the IPAE 2 Investment Committy
⇒ A review of the latest IPAE 2 fund investments (HerI in Madagascar, Afrikrea and Go Africa Online in Côte d'Ivoire)
⇒ An interview with Malick Sy, founder of CAMED (Mali), the first company supported by I&P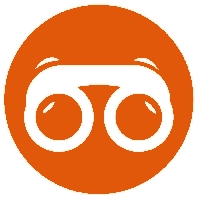 Click here to read the Newsletter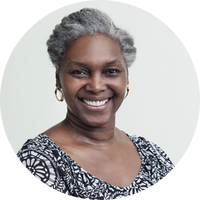 Edito by Carole RAMELLA
Managing Director of GFA Consulting Ltd, Member of the Investment Committee of IPAE 2
Carole Ramella is the Founder and Managing Director of GFA Consulting Limited, a Ghana-based company dedicated to providing high-growth African companies with financing and fundraising advice.
She is also a member of the Investment Committee of the IPAE 2 fund since its launch in late 2017.
"I believe that supporting entrepreneurs and actors who participate in the advent of sustainable growth in Africa is a priority. The needs are numerous, and initiatives in favor of African SMEs across the continent must be multiplied and fortified. It is detrimental that African SMEs be better informed and supported during their fundraising projects. Indeed, my experience of more than ten years of supporting African SMEs has shown me that much education is necessary.
This led me to create GFA Consulting in Ghana and work exclusively with African SMEs seeking financing. This commitment also led me to become involved in the I&P Afrique Entrepreneurs fund, which I had the honor of joining as a Member of the Investment Committee at the end of 2017.
I&P's approach, and that of IPAE, seems essential to me because of its originality, additionality, and impact.
We are addressing formal SMEs operating in Sub-Saharan Africa, seeking economic and social performance, founded and managed in most cases by Africans. With the IPAE fund, these companies are financed in capital for amounts up to 3 million euros. They are supported in their structuring and deployment of their projects, as well as in their ESG approach and the maximization of their impacts.
The IPAE 2 fund contributes effectively to the sustainable growth of African economies. The companies supported focus mainly on the local market (and not on exports), thus meeting the needs of the African population and businesses. These SMEs help create decent jobs, especially for young people, and 78% of IPAE 2 companies offer complementary health insurance beyond public health programs. These SMEs are also a powerful empowerment tool for women.
The additionality of such an approach is considerable: 96% of the companies in the portfolio recognize that they would not have been able to carry out their project (or would have done so on a smaller scale) without the financing provided by I&P. These funds have the particularity of targeting fragile countries, where investment opportunities are scarcer. Thus 56% of IPAE 2's partner entrepreneurs operate in fragile and/or Least Developed Countries.
I am convinced of the consequential role that a fund like I&P can play in stimulating the growth of African SMEs, without which the economic development of the African continent cannot take place. As a specialist in fundraising, I am delighted that funds such as IPAE 2 are supporting more and more African companies and contributing to changing the image of Africa as a land of opportunities for investors and success stories for entrepreneurs.
Useful links:
⇒ More on IPAE 1 and IPAE 2 funds
⇒ Read the second quarter newsletter