2nd Quaterly Newsletter, with an editorial by Stéphanie Cohn Rupp
Submitted by

Admin

on Thu, 05/06/2021 - 17:02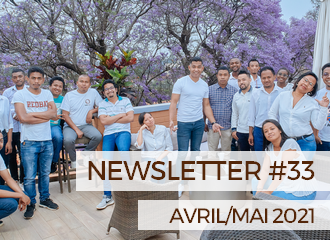 English
I&P's newsletter for April/May 2021 is online!
In this newsletter : an editorial signed Stéphanie Cohn Rupp, reflecting on Impact Assets 50 and education issues in Sub-Saharan Africa; a focus on the 4th edition of the Social & Inclusive Business Camp and an interview of Ranto Andriambololona, Founder of HaiRun Technology and SmartPredict in Madagascar.

Read the Newsletter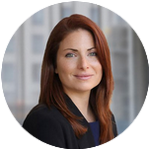 Edito of Stéphanie Cohn Rupp
Stephanie Cohn Rupp is the CEO of Veris Wealth Partners, a B Corp certified impact wealth management firm. She has over 20 years of experience in international impact investing working with families and foundations. Stephanie has also been a member of the Impact Assets 50 Review Committee since 2017 and an advisory board member to Investisseurs et Partenaires' investment fund for Education in Africa.
---
" 2021 marks my 5th participation as a member of the Impact Assets 50 Review Committee. Over the years, it has been amazing to observe how the impact investing private fund market has grown and evolved to include most regions of the world and new sectoral themes.
The assets under management have significantly increased in the last decade - going from a tens of billions of managed assets to literally trillions of assets under management including public equity ESG investing to very granular and focused strategies in single private companies. While the COVID pandemic has hit small businesses very hard - all across the world - many impact investors have coalesced to invest in business loans at low interest rates or in providing innovative investment equity structures to not stifle nascent enterprises having to navigate the pandemic.
In light of the rapid rise of the impact investing industry as more of a mainstream approach to investing, it is becoming more and more critical to provide an objective evaluation of the sector and to help investors focus on real and meaningful impact. This is why, I believe, initiatives such as the Impact Assets 50 can make a difference. This public database of top 50 funds selected by a committee of industry experts provides an easy way to explore the private fund impact investing landscape and identify experienced impact fund managers across geographies, sectors and asset classes.
Thanks to its extensive experience, its singular focus on mostly Francophone Sub-Saharan Africa and its deep commitment to the underfinanced segment of Small and Medium Businesses, Investisseurs & Partenaires was considered a high scoring fund in the Impact Assets community. As I am affiliated with I&P, I have for a few years now had to recuse myself when the fund came up for discussion at the Impact Assets 50 Committee. However, I&P was praised along with the 49 impact fund managers selected for the IA 50 2021. I&P has demonstrated financial capacity and commitment to social impact.
In my first stint in the world of economic development, I worked at the World Bank as an young analyst focused on education in the Horn of Africa. After having visited Djibouti for project to build elementary school, and meeting the teachers and students, I have always been convinced that education and vocational training were fundamental rights that every child and adult deserves to have. That is why, amongst many things, I chose to join in 2019 the advisory board member to the fund I&P Education to Employment.
Since then, I have myself become quite familiar with the work done by I&P, especially in the sector of education and vocational training. Issues of education access, quality, inclusiveness provide challenging but stimulating opportunities for impact investors to support new and innovative solution to Africa's education needs. With an education heavily affected by the COVID-19 crisis, it is now more important than ever to address these issues and to support these initiatives.
As the US based investors become increasingly interested in financing African businesses, I hope to continue to see this trend, this time focused on businesses providing educational services. I hope that the Impact Assets 50 selection of I&P as one of the top 50 impact funds of 2021 is one of many more steps in that direction.
---
DISCLAIMER
The information contained herein is provided for informational purposes only, represents only a summary of topics discussed, does not represent personalized investment advice or recommendations, and simply reflects the opinions of the author's, which are subject to change without notice. Investing involves risk, including the loss of all amounts invested, and readers should be guided accordingly. Additionally, certain information contained herein is sourced from third parties. While we believe such information to be accurate, we make no guarantees as to the accuracy or completeness of such information and make no representations to that effect.
.
A few words on Impact Assets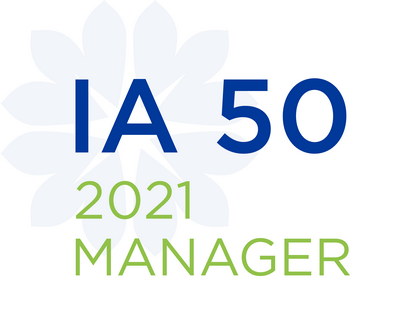 Investisseurs & Partenaires has been selected for the third time for the ImpactAssets 50 2021, a free online database for impact investors, family offices, financial advisors and institutional investors that features a diversified listing of private capital fund managers delivering social and environmental impact as well as financial returns.

Impact Assets 50 (2021)

I&P selected for the Impact Assets 50