Publication of ESG / Impact reports for IPAE 1 and IPAE 2 funds
Submitted by

Admin

on Wed, 08/18/2021 - 11:24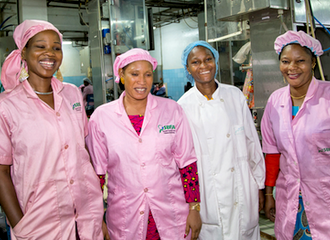 English
Each year, I&P produces an impact report to assess the progress of projects and analyze the environmental, social and governance (ESG) performance of our investments.
The latest IPAE 1 and IPAE 2 reports are online:

Read the IPAE 1 report

Read the IPAE 2 report
About IPAE 1 and IPAE 2
The I&P Africa Entrepreneurs 1 (IPAE 1) fund was launched in 2012 to support entrepreneurs seeking economic and societal performance. IPAE 1 closed its investment period in 2017 with 29 African SMEs in the portfolio.
A successor fund to IPAE 1, for which it aims to strengthen and deepen the achievements, the I&P Afrique Entrepreneurs 2 (IPAE 2) fund was launched in 2017. It pursues the impact mission of the I&P Group and targets African SMEs with financing needs from €300,000 to €5 million.
The two funds, which are part of the I&P Expansion program, aim to achieve a significant financial return and high-level social and environmental impacts, particularly in terms of expanding the entrepreneurial base, creating jobs, promoting women's entrepreneurship, defending the environment, setting up in fragile countries, creating new opportunities for local suppliers, etc.
Altogether, IPAE 1 (€54 million) and IPAE 2 (€92 million) now have 38 investments in 12 different countries.
Review the main outcomes of the IPAE 1 and IPAE 2 funds in a few key numbers.​
IPAE 1
29 investments in 12 African countries
82% of our partner entrepreneurs operate in the least developed and/or fragile countries
4,055 jobs maintained or created since 2012
44% of these jobs benefit women
30,063 household members impacted
48% of our partner companies implement "green" projects
More than 5,000 producers reached
€ 9.5 million in taxes paid to local authorities since 2012
IPAE 2
9 investments in 5 different sectors
56% of our partner entrepreneurs operate in least developed and/or fragile countries
44% of businesses owned or managed by women
67% of supported businesses meet essential needs for goods and services at the local level
138 direct jobs created, 786 jobs maintained and 1,945 indirect jobs created
14 million € of revenue generated
+ 2 million € in taxes paid to local authorities in 2020
Focus on the impacts of the Covid crisis
In 2020 the heavy toll taken by the COVID 19, pandemic was about direct victims of the virus, but also about losses in income for millions of people who lost their jobs due to the economic crisis. Many companies were hit hard.
At I&P, we are convinced that Small and Medium Sized businesses are key players for inclusive growth in Africa.

The SMEs supported through I&P Afrique Entrepreneurs have gone through a tough period but they have shown an outstanding resilience and a strong capacity to adapt quickly to unprecedented life and work conditions. They have done their utmost to protect their teams and employees. Some have changed their business model. Some have gone 100% virtual in just a few weeks. These responses show their agility in such an unexpected context.

In the "new reality" that will prevail after the pandemic, the role of entrepreneurs will be even more instrumental in transforming African economies and in creating more stable jobs.

Jean-Michel SEVERINO, CEO Investisseurs & Partenaires