There is no such thing as impact, but only proof of impact
Submitted by

Admin

on Sun, 11/04/2018 - 23:00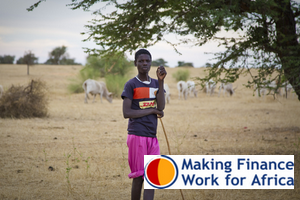 I&P takes a step to fight the risk of "impact washing" associated with the growth of the industry and drafted an article entitled "There is no such thing as impact, but only proof of impact".
The article is available on the blog "Making Finance Work for Africa".

Discover the article on the blog MFWA: Part 1 | Part 2

Download the article: in English | In French
About the Authors
Jean-Michel Severino is the CEO of Investisseurs & Partenaires (I&P) since 2011. He previously held the position of Vice-President for East Asia at the World Bank (1996-2000) and Chief Executive Officer of the French Development Agency (AFD) from 2001 to 2010, therefore heading its private sector investment arm, PROPARCO. He served as a member of the UN General Secretary's eminent persons' panel on the post 2015 development agenda. He co-authored "Africa's moment" and a book on African entrepreneurs with J. Hajdenberg.
Elodie Nocquet, ESG & Impact Director, joined I&P in 2009, where she previously held the position of investment officer. She designed and implemented I&P ESG & Impact management system in 2012, and is now responsible for ESG & impact on a full-time basis. She participated in industry initiatives such as the G8 impact investment task force and the Principles for Responsible Investment. She is trained to the CDC (UK) Toolkit on ESG for fund managers.
Emilie Debled, PR and Business Development Director, is in charge of I&P's communication, advocacy, partnerships and fundraising. Prior to that, Emilie spent 10 years in major international communications and branding groups Publicis and Havas. Among her clients, Emilie advised leading European financial firms such as Amundi Asset Management, Natixis and African banking, and financial institutions such as BMCE Bank and CDG Group. She earned a Master in Marketing and Communication at EDHEC Business School.
Clémence Bourrin, PR & Communication Officer, joins the team in April 2015 as Communication and Public Relations Officer. She works on I&P's advocacy and communication campaigns. Prior to this, Clémence notably worked on Fundraising and Communication issues at the World Fair Trade Organization Asia, an NGO specialized in Fair Trade in Southeast Asia. She graduated from a Master in International Development from Sciences Po Paris.