How to better support SMEs in their fundraising efforts? Discovering the Senegalese incubator Concree
Submitted by

Admin

on Thu, 01/19/2023 - 15:13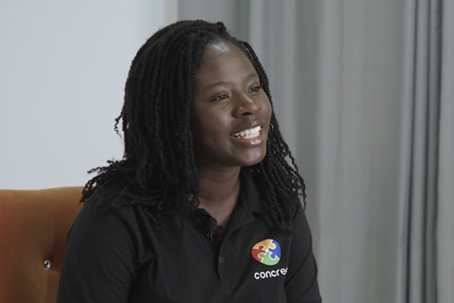 English
In Senegal, Concree is one of the most dynamic incubators. In 2022, Concree benefited from Investment Readiness, a 9-month training program from I&P Acceleration in Sahel, funded by the European Union.

Learn more about I&P Acceleration in Sahel

Watch the video

Learn more about Concree
Entrepreneurship support structures (incubators, accelerators, start-up studios) are key players for SMEs and start-ups, as well as for investors and financial players. Their role is to advise and support entrepreneurs in their entrepreneurial adventure (business plan, validation of the economic model, expansion, fundraising). In spite of their anchorage in the ecosystem and their capacity to discover and incubate companies with strong growth potential, incubators sometimes face the same problems as companies, namely the lack of human resources and financial skills to better accompany entrepreneurs and direct them towards financing solutions adapted to their project. To tackle this issue, I&P Conseil has designed Investment Readiness, a 9-month hybrid training program that enables incubators to train their human resources so that they can strategically support and better prepare entrepreneurs for fundraising.
In 2022, two professionals from the Concree incubator were selected to be part of the first cohort of Investment Readiness training.
"Investment Readiness training was really crucial for us, because it helped us to strengthen our business mentorship and coaching offer. This training enabled Concree to develop an Investment Readiness matrix that helps an entrepreneur to assess his stage of development and, on the one hand, find out what financing opportunities he's eligible for and, on the other hand, to determine whether he's actually ready for investment" Adia Gnacko, Manager
About I&P Conseil
Created in 2017, I&P Conseil is an entity of the group Investisseurs & Partenaires that fosters the emergence of entrepreneurship in Africa and helps local ecosystems to build better partnerships with investment funds. We draw on I&P's experience in impact investing to design the training programs of I&P Acceleration, targeted not only at entrepreneurs but also the at public and private intermediaries that are essential to their development. We also offer research and consulting services that integrate I&P's expertise in financing, formalizing, and measuring the impact of African SMEs.
About I&P Acceleration in Sahel

I&P Acceleration in Sahel is a program for start-ups and small and medium enterprises in West Africa with one main objective: to give them access to financing and the skills they need to enable their development and thus promote the creation of decent and sustainable jobs in the sub-region. Learn more about I&P Acceleration in Sahel.