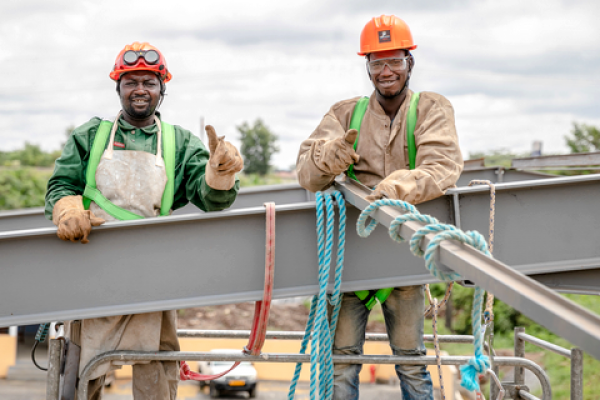 Sector of activity
:
Construction, Service
Status
:
Investissement en capital
Entrepreneur
:
Folly Koussawo
Country
:
Ivory Coast, Gabon
A propos
:
Founded in Gabon in 2012 by Folly Koussawo with the support of Seydou Béyé, Trianon Homes is a real estate development and construction company with three core businesses: third-party construction, turnkey project design and construction, and real estate development.
From the outset, Trianon Homes took the gamble of positioning itself as the missing link in Gabon's construction industry: a company combining the agility of a small-scale structure with the application of a structured group. Trianon quickly demonstrated the viability of its model, winning over public and private clientele.
After a decade of activity and successful experience in real estate development in Gabon, Trianon is now stepping up its real estate development operations aimed at middle-class families in several African countries: Senegal, Côte d'Ivoire and Benin. The company's ambition is to respond to the problem of access to property ownership, which is becoming increasingly difficult in African cities, where land prices have risen sharply in recent decades as a result of galloping urbanization.
Today, Trianon has 50 employees, over 200 local subcontractors, 85 completed projects and plans to deliver hundreds of new homes every year for real estate development projects.
The entrepreneur
Folly Koussawo is a Franco-Gabonese entrepreneur in his forties, and has been running the company since its creation in 2012. He graduated from the Ecole Supérieur de Commerce IPAG in Nice, and holds a DESS in real estate from the Sorbonne (Paris). After graduating, he began his career as an auditor with Grant Thornton in France, before joining Kaufman & Broad (K&B), one of France's leading property development groups, for a period of 7 years.
Since June 2023, Folly Koussawo has also been President of the Club Africain des Entrepreneurs, a pan-African organization created in 2016 and bringing together women and men invested in the entrepreneurial adventure and united by a shared commitment to sustainable and responsible development in Africa.
Words from the new president of the Club Africain des Entrepreneurs
Partnership with I&P
The first partnership between Trianon and I&P dates back to 2014, with initial financing provided through the I&P Afrique Entrepreneurs 1 (IPAE1) fund, which enabled the company to structure itself and increase its production capacity (prefabrication unit, wood and metal joinery, equipment fleet).
This new financing, completed in 2023, will help Trianon take another step forward in the development of its activities, notably real estate development in Gabon and Côte d'Ivoire.
Expected impact
Access to home ownership and sustainable, quality housing for middle-class African families;
Creation of formal jobs;
Raising local construction standards.