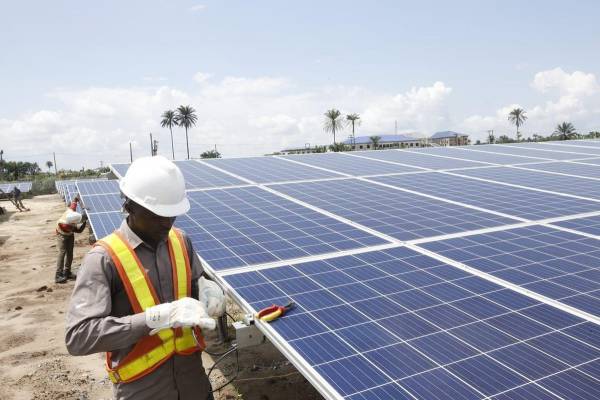 Sector of activity
:
Energy
Status
:
Financement d'amorçage
Entrepreneur
:
Youssouf Mbodou Ali
A propos
:
Kouran Jabo, literally "they brought back the light" in local Arabic is a solar energy distributor in Chad. Founded in 2017, this company aims to make solar energy accessible to all social strata in Chad through the sale of solar lamps and kits to households, businesses and also training in installation and maintenance of solar equipment. More than 1118 households and small businesses have already been connected to solar energy, and 60 young people trained in the installation and maintenance of solar solutions.
The entrepreneur
Kouran Jabo was founded by Youssouf Mbodou Ali, a young 32 year old Chadian. Graduated in Management and Business from Lille1-Villeneuve d'Ascq France and Master specialized in Economic and Sociological Analysis of the Euro-Mediterranean zone delivered by ISCA group - Casablanca in Morocco and passionate about the community of his country, he held the position of Marketing and Project Manager of "We Share Property" in Dubai. When he launched Kouran Jabo, he hoped to make solar energy accessible and affordable to 110,000 households and support 600,000 people economically.
Partnership with I&P
Kouran Jabo is supported by I&P through I&P Acceleration in Sahel, funded by the European Union. The funding and support aims to :
Restructure the administrative, financial, inventory and cash management systems
Support the opening of 6 new points of sale
Implement a new marketing and communication strategy
Formalize 7 existing jobs and create 11 new regular and 11 seasonal jobs by 2023
Acquire 1,930 units of solar kits for sale
Support the company in raising more funds for the expansion of its activities
Support the company in the implementation of the waste recycling process
Expected impacts
Reduction of polluting fuels (wood, charcoal, animal dung) and deforestation
Reinforcement of continuous access to energy in remote areas
Improvement of household income through the creation of related activities (telephone booth, battery charging station)