Edith Namusoke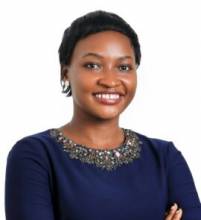 Edith Namusoke works for Inua Capital as Finance Manager.
Edith is a certified accountant and tax advisor.
Prior to joining Inua Capital, Edith was the Chief Finance Officer (CFO) at Afriland First Bank, where she had worked for 3 years. Prior to Afriland, Edith spent 4 years in the audit practice of leading audit and assurance firms in Uganda as an auditor of small and medium-sized enterprises across all sectors.