Elodie Hanff Koundouno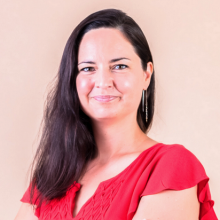 Elodie is the ESG / Impact Manager for I&P Education to Employment. She joined the I&P family in May 2021 in Abidjan, after 14 years of professional experience in West Africa, addressing a range of challenges including growth entrepreneurship, social innovation, and employability.
In the past, Elodie worked for a long time at the 2iE Foundation in Burkina Faso, supporting professional insertion of engineering graduates and managing the business incubator dedicated to green and innovative start-ups. She then worked as an independent consultant to promote youth entrepreneurship on the continent.
About I&P Education to Employment program
I&P Education and Employment is a funding program that aims to improve access to relevant, quality education and to strengthen the match between training and employer needs. The program will finance and support private educational institutions or companies in the educational ecosystem producing education-related goods, services and technologies. Learn more about the program.