I&P Education to Employment

Our work > Our funds and programs > I&P Expansion > I&P Education to Employment
About I&P Education to Employment
I&P Education to Employment is a blended finance program that aims to improve access to relevant, quality education and strengthen job training to better meet employers' needs.
The program will finance and support private institutions or companies producing education-related goods, services and technologies.
Status Fundraising
Size (target) €50 million
Access Fund €16 million (€10,5 raised)
Tickets €500,000 - €5million
Sectors Education & Training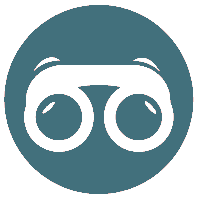 The program in a nutshell
⇒ An innovative blended finance program, consisting of an impact fund (equity and quasi-equity contribution, tickets from €500,000 to €5 million over a period of 5 to 7 years) and an access fund (seed financing, interest-free loans, technical assistance).
⇒ Targets: the program is aimed at African companies operating in higher education and training schools as well as ancillary services (publishing houses, Ed tech etc.)
⇒ Geographic focus: the program will focus on West Africa, including the Sahel, Central Africa, and the Indian Ocean - all of which are largely underserved by investors in education and development finance institutions (2/3 of investments). Investment opportunities will also be considered in North Africa and English-speaking countries.
Partners of the project
The initial partnership for the design and conception of the fund consists of the Government of Monaco as sponsor and funder, Investisseurs & Partenaires (I&P) as operator, and FERDI (Foundation for Research on International Development) as academic partner.

The Government of the Principality's international development policy, which prioritises combatting poverty, supports more than 130 projects every year in 11 partner countries, primarily least developed countries. The aid focuses on four key areas of intervention to develop human capital - health, education, socio-economic integration and since 2018 food security - and prioritizes the most vulnerable populations (women, children, refugees, people with disabilities).
The Foundation for Studies and Research on International Development (FERDI), was created in 2003 on the initiative of CERDI (University of Auvergne and CNRS). Its purpose is to promote a fuller understanding of international economic development and the factors that influence it. It supports research activities that make use of the most modern and most directly relevant instruments of economics to study development, and seeks to strengthen the potential of the French-speaking world in this area.
Focus: the feasibility study conducted by FERDI
Between September 2018 and May 2019, FERDI has conducted a feasibility study in order to guide on the strategy of conception of the impact fund. The study focused specifically on:
⇒ Gaining a better understanding of the African challenges in the sector of education
⇒ Identifying good educational practices that can be developed and spread more widely by the private sector
⇒ Analyzing the economic models of private operators in education
⇒ Reflecting on the role and potential contributions of impact investors in the sector

Discover the feasibility study

Download the executive summary: in French | in English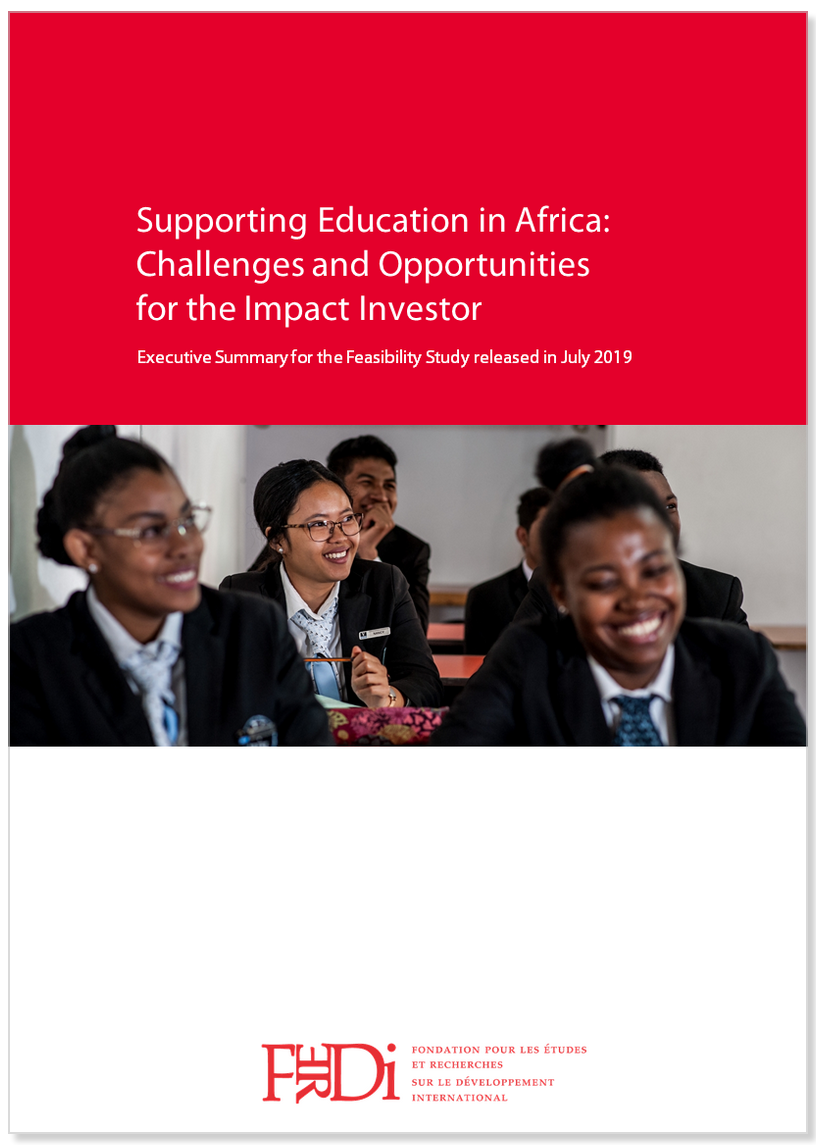 Latest News
1 - 10 (15)
Pages
1 - 10 (15)
English