OluDele Sonekan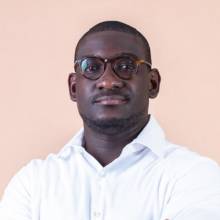 OluDele is the program portfolio manager for the I&P Education to Employment in Ghana.
He holds a B.Sc. in Management Information Systems from Ashesi University. He worked closely with high-impact companies in various sectors in Accra and Benin to prepare them for investment. He also worked in a boutique investment bank. With his experience in management, strategy and consulting, OluDele joined I&P in June 2021.
About I&P Education to Employment program
I&P Education and Employment is a blended funding program that aims to improve access to relevant, quality education and to strengthen the match between training and employer needs. The program will finance and support private educational institutions or companies in the educational ecosystem producing education-related goods, services and technologies. Learn more about the program.