20/20 Edtech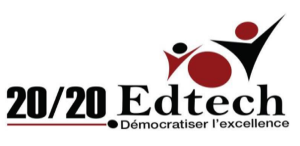 Associed fund
:
I&P Accélération au Sahel
Entrepreneur
:
Abderrahmane SOW et Ahmadou BA
20/20 Edtech is a Senegalese start-up born from the vision of contributing to the improvement of the Senegalese education system through technology: thanks to its 20/20 application, the company offers educational content through short videos explaining courses, tests and an evaluation for each user.
Entrepreneurs
20/20 Edtech was founded in 2020 by 2 Senegalese entrepreneurs from 30 years old, Abderrahmane SOW and Ahmadou BA.
Partnership with I&P
20/20 Edtech is supported by I&P through I&P Acceleration in Sahel program dedicated to education.
This partnership aims to :
develop training contents
contribute to the developement of the operational team
contribute to the creation of brand image through marketing reinforcement, the business developpement and monitoring UX