Atelier des Génies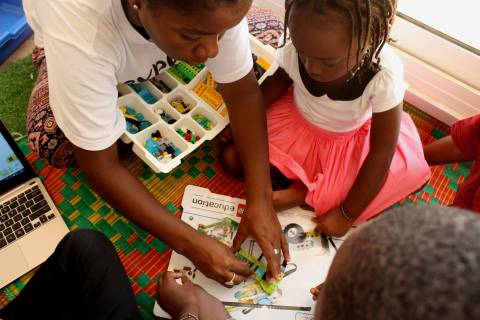 Status
:
Capital investment
Associed fund
:
USAID PACE, Teranga Capital
Fatima Sarr
L'Ateliers Des Génies is a startup founded in 2015, which develops programs and activities for children aged 4 to 16 and youth aged 17 to 25. The company offers several programs related to digital literacy, robotic programming, algorithm, coding and web design to equip learners with problem-solving skills, stimulate critical thinking and develop analytical skills.
THE ENTREPRENEUR
L'Atelier des Génies was founded by Fatima SARR, who started her entrepreneurial career at a very young age, completing a degree in web design. She was project coordinator at oxford business group. She then launched, before the creation of Atelier des Génies, two startups that worked for large international companies such as Google and large projects of Government Agencies, and accompanies business leaders in the development of their Business Development strategies.
PARTNERSHIP WITH TERANGA CAPITAL
The Atelier des Génies benefited from the PACE program implemented in Senegal by Teranga Capital.
The expected impacts at the end of the partnership are :
The popularization of digital culture
The reinforcement of the training of children by digital notions
The formalization of employees and the creation of jobs
About Teranga Capital

Teranga Capital is the first impact investment fund dedicated to the financing and support of Senegalese SMEs and start-ups. Headed by Olivier Furdelle, Teranga Capital is the third African fund sponsored by Investisseurs & Partenaires under the I&P Développement 2 program. The network currently includes a fund in Niger (Sinergi Niger), Burkina Faso (Sinergi Burkina), Ivory Coast (Comoé Capital) and Madagascar (Miarakap). → Find out more about Teranga Capital