Carotech Mali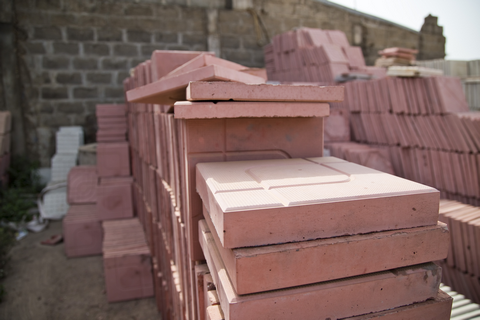 Entrepreneur
:
Malick SY et Aïcha SY
In portfolio since
:
2005 (exit in 2013)
CAROTECH Mali est une société de production de carreaux et pavés à base de ciment basée à Bamako.
CAROTECH Mali produces cement-based cover and pavement tiles in Bamako. The process, unique in Mali, does not use any oven, which is a great asset in a country where power is very expensive. CAROTECH Mali project is supported by a particularly buoyant market, driven by the very significant and rapid urban growth in the major cities of the country, especially in Bamako.
THE ENTREPRENEURS
Malick Sy, is a doctor of pharmacy and created CAMED, a leading pharmaceutical distributor of which I&P has long been a shareholder. He partnered with I&P to create CAROTECH Mali, adopting the technology used by a Nigerian company.
The company is headed since its inception by Aisha Sy, Malick's wife. Aisha has a degree in management science and previously worked in the microfinance sector. Her rigorous management, her acute business sense and her natural authority allowed her to lead a successful development of the company.
PARTNERSHIP WITH I&P
Beyond financial investment, I&P is committed alongside CAROTECH Mali:
• Bringing technology franchised by International Carotech
• By strengthening its structures through several technical assistance missions
• By providing the company with a strong management information system (GIS)
MAIN IMPACTS
• 21 direct jobs were created between 2007 and 2011.
• Contribution to the development of local industry as a substitute for imported products
• Energy efficient technology