Citrine Corporation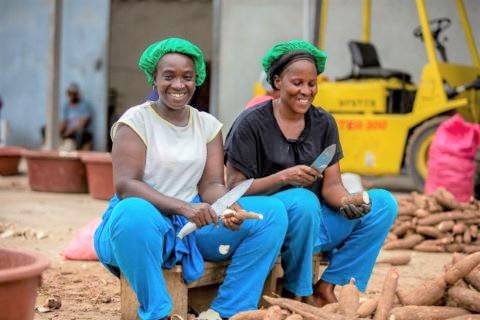 Associed fund
:
I&P Accélération, I&P Accélération au Sahel, I&P Développement, Comoé Capital
Entrepreneur
:
Mohamed Diaby
Citrine Corporation is a company specialized in the processing of cassava into fresh attiéké (cassava semolina) and placali (cassava paste) in the south of Côte d'Ivoire, more precisely in Grand-Bassam. The company markets its products on the local and international market. Since the release of the products on the market, they are highly appreciated by the local community and the diaspora, for their quality and their branding which highlights the pride of the African identity.
THE ENTREPRENEUR
Mohamed Diaby holds an MBA in International Business Management which he will complete in 2014 at the École Supérieure de Management de France and an M.sc. in Banking, Finance and Risk Management which he will complete in 2012 at Glasgow Caledonian University in the UK. He has six years of experience in food trading.
CONTRIBUTION OF COMOE CAPITAL
The I&P Acceleration in Sahel funding will enable the company to optimise and increase its production capacity. The company will also benefit from the support of several consultants who will support the local commercial strategy, the optimisation of production processes and accounting and financial processes, the training of employees on quality and hygiene measures and on environmental issues, particularly with regard to the management of waste from the activity.
In terms of impact, the company plans to create 23 new jobs by 2022.