Ecofood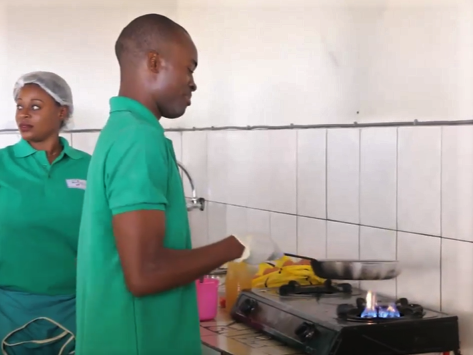 Associed fund
:
I&P Accélération, I&P Accélération au Sahel
Entrepreneur
:
Stéphane NKONTCHOU
Ecofood is a Cameroonian company that operates in mass catering and started its activities with school catering and life base services. Today, it feeds more than 1500 students a day in the most prestigious primary and secondary schools in Yaoundé.
THE ENTREPRENEUR
Stéphane NKONTCHOU is the founder of Ecofood. He grew up in Cameroon and then continued his studies in France, with two master's degrees in Mechanics from the Pierre et Marie Curie University and Arts et Métiers. After ten years of experience in industrial project management, he decided to come back to Cameroon to take care of a family business of which he became the General Manager. After this experience, he decided to found Ecofood.
THE PURPOSE OF THE FUNDING
Ecofood is supported by I&P through I&P Acceleration in Sahel, funded by the European Union.
The objectives of the funding are :
to acquire 3 vehicles for the distribution of meals in schools
the fitting out of the new premises
the implementation of an information system
the preparation and execution of the marketing and communication strategy