Ed Partners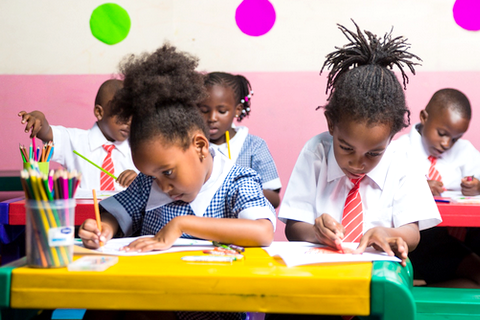 Status
:
Capital investment
Associed fund
:
I&P Expansion, IPAE 2
Entrepreneur
:
Amos Mwangi (CEO), Lydia Koros (Founder), David FitzHerbert (Founder), Andrew West (Founder)
Ed Partners Africa is a non-banking financial institution that aims to provide adapted financial solutions to the education sector and especially to affordable schools in East Africa.
Context
In Kenya, the rapid urbanization combined with the rising income levels have increased the demand for private schools as the quality of public schools is wanting. In 2018, there were 52,000 registered and unregistered private schools in the country that focused on primary and secondary enrolments. Ed Partners currently lends to both affordable and middle-income schools, affordable schools being those with annual school fees below USD 300. By mid-2021, the company had disbursed a total of USD 1.5 mililon to over 140 schools.
The government has until now turned a blind eye to the existence of these schools, but has recently mandated that all schools with non-compliant infrastructure will be shut down. This is therefore incentivizing already registered schools to upgrade their infrastructure and for unregistered schools to start the registration process and to begin investing in compliant infrastructures. Therefore, most schools will require additional investment in equipment and basic infrastructure.
In this context, Ed Partners aims to fill the gap in the current market by providing customized products, understanding schools' special needs and proposing tailored complimentary services to affordable schools in Kenya and in the long term in the region.
The model was conceived by replicating the proven business model of Varthana, a school financing company in India, with 7 years of experience and a current portfolio size of USD 157 million provided to over 3,500 schools.
The entrepreneurs
Ed Partners was founded by a team of 4 microfinance experts with on average 15+ years of experience in impact investing and in microfinance in East Africa and in India. Together, these founding members bring their expertise and network to support the roll-out of the project in the region.
Ed Partners is currently managed by Amos Mwangi who is the CEO. Amos has 17 years of experience in business development, sales, credit management and leadership. He previously worked 6 years as a Business Development Manager at Faulu Microfinance Bank in Kenya where he oversaw 44 branches in 38 locations. Before Faulu Microfinance, he worked at Equity Bank and Family Bank in various roles at both branch and head office level. Amos holds a Masters in Banking and Finance from Moi University and achieved complementary business and finance studies at Kenyatta University.
Partnership with I&P
The partnership between Ed Partners and I&P (through its fund I&P Afrique Entrepreneurs 2) aims to:
⇒ Ensuring a wider geographical coverage with the opening of 6 additional hubs in 6 counties in Kenya
⇒ Funding EdPartners' loan book. The company anticipates a rapid growth of the loan book to reach 6,000 loans disbursed to about 3,000 schools in the next 5 years
⇒ Supporting further expansion into the rest of East Africa within the next few years, where there is significant demand for the products offered by Ed Partners
Expected Impacts
Ed Partners has the potential to have an important impact on the education sector in Kenya and in the long term in East Africa.
The company enables improvement in the quality of education offered by middle-income and affordable schools by providing access to adapted financial solutions and coaching.