ENVAL Laboratoire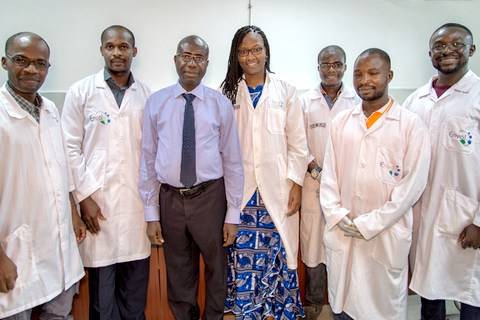 Status
:
Capital investment
Entrepreneur
:
Bakary Coulibaly
ENVAL LABORATOIRE, based in Ivory Coast, is one of the most important laboratory of physico-chemical and microbiological analyses in West Africa.
Officially founded in 2012, ENVAL LABORATOIRE is specialized in microbiological and physico-chemical tests and analyses. The company has recently expanded its activities and conducts soil, foliar and oil analyses, as well as noise-measuring and air quality analyses.
ENVAL aims to expand its activities to the mining sector in new site located in Yamoussoukro and wishes to reinforce its capacity regarding physico-chemical analyses.
The Entrepreneur
Bakary Coulibaly has over 20 years of experience in chemical analysis and company management. He conducted several studies in Ivory-Coast and the sub-region for local entities and multinational companies such as TOTAL, CIPREL and PISA-IMPEX. Bakary has created Enval Laboratoire with 3 Ivorian associates.
Partnership with I&P
I&P is committed alongside ENVAL to:
• Reinforce the microbiological and physico-chemical activity of the company
• Expand is activities to mining analyses by supporting the launch of a new laboratory dedicated to this activity
• Cover the regional market for mining analyses
• Expand the activities to soil and foliar analyses, as well as pesticide analyses
Expected Impact
• Contribute to support an emerging mining sector in the region
• Reinforce the environmental policy of the company
• Create more than 30 skilled jobs