E'Santé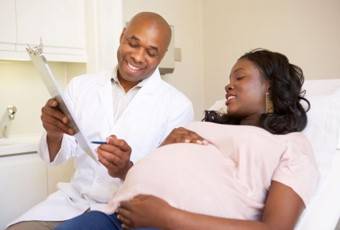 Associed fund
:
I&P Accélération au Sahel
Entrepreneur
:
Philippe OHANDJA AYINA
E'Santé is a startup based in Cameroon specialized in home medicine, telemedicine and family medicine services accessible through its online platform.
The entrepreneur
E'Santé was founded by Dr Philippe OHANDJA AYINA, an entrepreneur with a passion for medicine and connected technology.
Graduated with a doctorate in medicine from the Faculty of Medicine and Pharmaceutical Sciences of the University of Douala and a university diploma in Connected Health from the Faculty of Medicine of the University of Paris Descartes, he started his professional career as a general practitioner at the Ad Lucem medical foundation in Douala where he practiced for 3 years before joining the Louis-Pasteur clinic in the same city. His passion for health and technology led him to follow a specialized training in telemedicine in France. After this training, he spent 8 months as a general practitioner in the emergency department of the Groupe hospitalier public du sud de l'Oise. It was during this experience that he discovered telemedicine and, motivated by his entrepreneurial spirit and desire, decided to launch E-santé.
Partnership with I&P
E'Santé is supported by I&P through I&P Acceleration in Sahel. This partnership aims at supporting the company in the purchase of laboratory equipments.