Fruits & Berries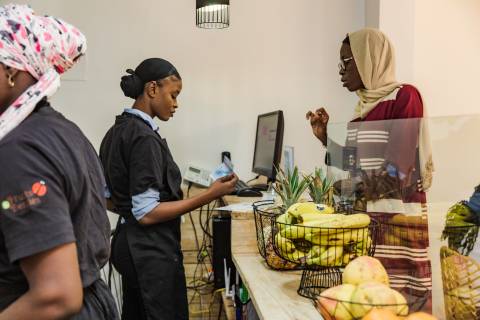 Associed fund
:
I&P Accélération au Sahel, Teranga Capital
Entrepreneur
:
Youga GUISSE
Fruits and Berries is a Senegalese company that specializes in the production of fresh fruit smoothies and juices made from blended or squeezed fruit, with no additives, added sugars, conservatices or coloring.The company targets consumers who are aware of the health issues related to the consumption of industrial beverages and who value the nutritional value of fresh fruit-based drinks.
The entrepreneur
Fruits and Berries was founded by Youga GUISSE, a Senegalese entrepreneur passionate about agriculture. He graduated in Economics and Finance from the University of Bristol in England and holds a master's degree in Economic Engineering from the University Pierre Mendes de Grenoble in France. He has more than ten years of experience in digital transformation.
Partnership with I&P and Teranga Capital
Fruits & Berries is supported by Teranga Capital and I&P through I&P Acceleration in Sahel. This partnership aims at :
Set up a production unit in keeping with hygiene and quality standards
Increase the production capacity with more efficient equipment
Develop a distribution network through partnerships with supermarkets, gas station stores, hotels, cafés and restaurants
Increase the company's visibility and build a strong brand image