Institut de Management, de Gestion et d'Hôtellerie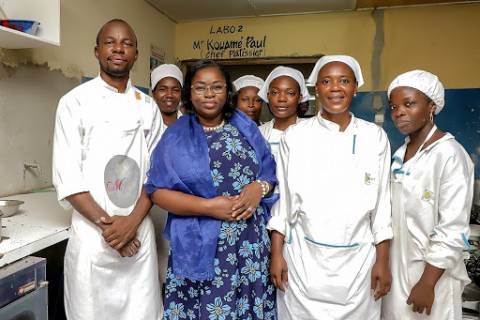 Status
:
Capital investment
Associed fund
:
I&P Accélération, Education Impact Fund, I&P Accélération au Sahel, Comoé Capital
Entrepreneur
:
Mme Augustine Bro
The Institut de Management, de Gestion et d'Hôtellerie (IMGH) is a private technical and professional training structure specializing in the hotel industry created in 2009 by Mrs. Augustine Bro. The institution aims to improve and diversify its training offers by developing online access to continuing education.
THE ENTREPRENEUR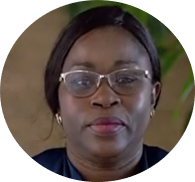 After several experiences as SVT teacher in Abidjan, Mrs. Augustine BRO is appointed director of studies in a hotel school where she noticed the lack of students in the profession of cooking and pastry in the city of Abidjan due to the lack of specialized institutions in the sector. She therefore decided to create with a few associates the Institute of Culinary Arts and Hospitality (IACH) in 1999 which became in 2008 the Institute of Management and Hotel Management (IMGH).
Find an interview with Augustine Bro (October 2019) :
The Institut de Management, de Gestion et d'Hôtellerie is supported through the Education Impact Fund (EIF), managed by Comoé Capital. This impact fund dedicated to education in Côte d'Ivoire is sponsored by Investisseurs & Partenaires (I&P) and the Jacobs Foundation. It provides financial and managerial support to Ivorian SMEs and start-ups with the aim of improving the quality and/or access to education in the country.
The Institut de Management, de Gestion et d'Hôtellerie also benefits from financial support and technical assistance within the framework of the I&P Acceleration in the Sahel program, in partnership with the European Union. To cope with the unprecedented situation of covid-19, some fifteen companies benefit from technical and financial support to maintain their activities and overcome the crisis.
ABOUT COMOE CAPITAL

Comoé Capital is the first impact investment fund dedicated to the financing and support of Ivorian SMEs and start-ups. Headed by Issa Sidibé, Comoé Capital is the fifth African fund sponsored by Investisseurs & Partenaires as part of the I&P Développement 2 fund. The fund network currently includes a fund in Niger (Sinergi Niger), Burkina Faso (Sinergi Burkina), Senegal (Teranga Capital) and Madagascar (Miarakap). → More information about Comoé Capital