Ivoire Beauty Academy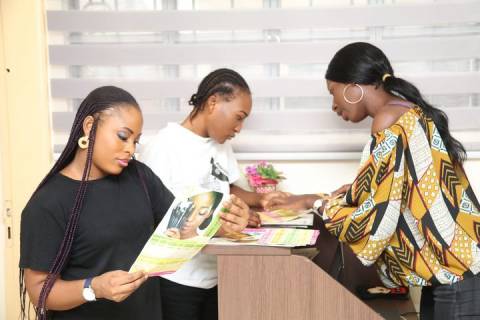 Associed fund
:
I&P Accélération au Sahel, I&P Education et emploi
Entrepreneur
:
Abdoul Razak Ouattar et Carmen Lavri
Ivoire Beauty Academy (IBA) is a training center for the professions of cosmetics and well-being in Côte d'Ivoire.
Ivoire Beauty Academy delivers certificates of professional qualification (CQP) and certificates of professional aptitude (CAP) after an academic course of 9 months combining theory and practical courses. In two years, the school has trained fifty young girls between the ages of 16 and 30 who have dropped out of the school system or are looking for professional integration and/or retraining.
The entrepreneurs
IBA was founded in 2020 by two young Ivorian entrepreneurs who were convinced of the need to professionalize the training market for the cosmetics and wellness professions, a sector in which the majority of training is done through "on-the-job learning":
Abdoul Razak Ouattara: with a master's degree in Audit and Management Control and a BTS in Finance and Business Management, he had a career as an accountant in various accounting firms in Abidjan and in a training school
Carmen Lavri: this young woman has had various professional experiences in institutes in Accra and Abidjan.
Partnership with I&P
IBA is supported by I&P through I&P Acceleration in Sahel program dedicated to education and employment (IP2E).
The funding and support provided to IBA aims at :
Develop and equip the present site to reach a capacity of 60 learners
Develop and equip a beauty institute
Open a second training site
Support the company in the realization of a marketing campaign