Ivoire Garba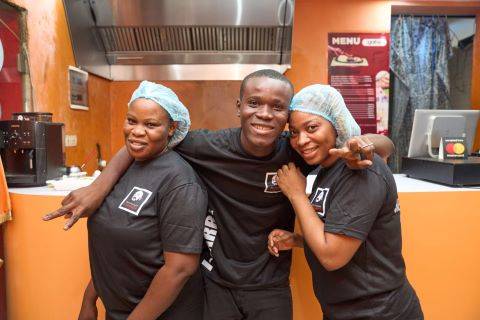 Status
:
Capital investment
Associed fund
:
Comoé Capital
Entrepreneur
:
Mamadou Sidibé
Ivoire Garba, commonly known as I-Garba, is a company that markets and promotes an Ivorian dish called garba. The company's ambition is to create a fast-food chain in Côte d'Ivoire, and in the future to export its model to the interior of the country and to neighboring countries.
The entrepreneur
Ivoire Garba was created by Mamadou Sidibé, an entrepreneur from Côte d'Ivoire. Holder of a BTS in business management, he worked as a security professional, launching several activities including the export of Abidjan's piqué chicken to the interior of the country. He had to abandon this activity following the various crises that Côte d'Ivoire has experienced. In 2018, he led an attempt to open a McDonald's franchise.
Partnership with Comoé Capital and I&P
Ivoire Garba is financed by Comoé Capital, a partner of I&P, through an equity investment.
Expected impact
Enhancement of a local specialty contributes to the promotion of Ivorian culture
Creation of over 40 sustainable jobs