Karit'Or by Soreya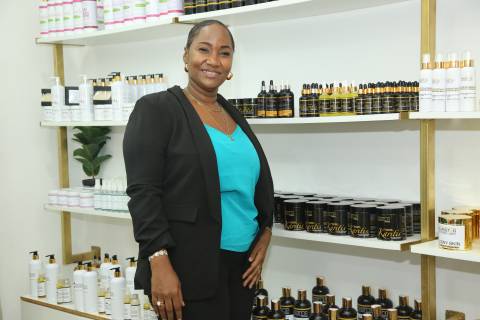 Associed fund
:
I&P Accélération au Sahel
Entrepreneur
:
Adam Soreya Sylla
Karit'Or by Soreya is a Malian company created in 2020 and specialized in the production and marketing of cosmetic products made mainly from shea butter. This young company has one workshop and a warehouse located in Baco Djicoroni Golf, a district of Bamako.
THE ENTREPRENEUR
The company was founded by Adam Soreya Sylla, a young Malian lady of 36 years old who is passionate about cosmetics. She is a lawyer by training and has succeeded in her conversion thanks to the training she received in Tunisia and Mali. Initially, she had started the production of cosmetic products in 2016 in an artisanal way.
PARTNERSHIP WITH I&P
Karit'Or by Soreya is supported by I&P through I&P Acceleration in Sahel.
The support will allow the company to :
get a new warehouse
set up production equipments
buy raw materials and related supplies (vegetable oils, active cosmetics, packaging, labels)