La Coccinelle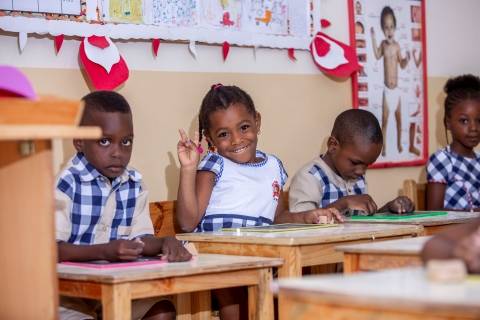 Status
:
Capital investment
Associed fund
:
I&P Accélération, Education Impact Fund, I&P Développement, Comoé Capital
La Coccinelle is a private kindergarten and early childhood care centre offering a childcare service for young children in the interval between daycare (06 to 24 months) and kindergarten (24 to 60 months) as well as a bilingual recreation centre service during school holidays in Côte d'Ivoire. La Coccinelle plans to deploy a network of mini-crèches in different communes of Abidjan and to create a training centre for early childhood educators.
THE ENTREPRENEUR
La Coccinelle was created by Mrs. Sara Adico. After a Professional Degree in Finance and Management, Ms. Sara ADICO joined UNACOOPEC-CI microfinance in 2002, as a credit analyst until 2006. She then managed the Raggi Anne Marie Institution, an international public school (IRMA) for 6 years. This experience led her to create her own school, which she has been managing since 2011. In 2016, she obtained a certification of competence in NGO management awarded by the UNESCO CHAIR for the Culture of Peace in Côte d'Ivoire.