La Laiterie du Berger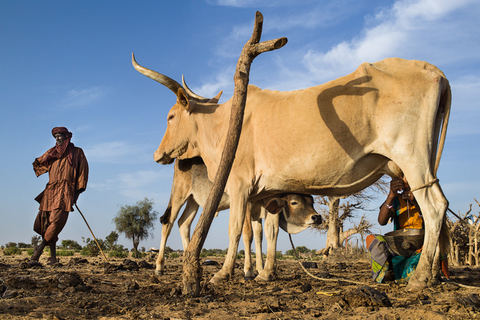 Entrepreneur
:
Bagoré-Xavier Bathily
Co investisseurs
Danone Communities, Danone, Grameen Crédit Agricole et Phitrust
Site Internet
https://lalaiterieduberger.wordpress.com/
Page Facebook
https://www.facebook.com/laiterieduberger
La Laiterie du Berger is the only Senegalese company to manufacture dairy products from local fresh milk, collected from more than 800 farmers in the area Richard Toll in northern Senegal. The products of Laiterie du Berger, distributed in more than 6,000 outlets in late 2012, face a stiff competition face to products made ​​from imported milk powder and dairy products from the informal economy.
THE ENTREPRENEUR
Bagoré-Xavier Bathily was born in Dakar and studied veterinary medicine in Belgium. He then worked in France and for an NGO in Mauritania. In 2005, with strong support from his brothers and sisters, he created La Laiterie du Berger to enhance the production of fresh milk in Senegal.
PARTNERSHIP WITH I&P
I&P committed alongside with La Laiterie du Berger to:
• To provide the capital needed for the company to start
• To contribute to the early strategy of the company
• To progressively implement management tools
• To contribute to the expansion of the shareholder base
• To provide technical assistance on various topics (operational and financial)
IMPACTS
• Steady revenue granted to 800 rural families guaranteeing economic security and preservation of their traditional activity
• Contribution to the structure of the dairy industry in Senegal
• Offer of healthy affordable dairies in individually marketed goods